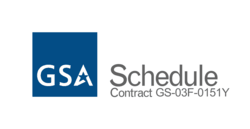 We have selected top-quality exercise products for inclusion in our GSA contract to meet the comprehensive fitness needs of the government
Portland, Oregon (PRWEB) February 27, 2013
In response to requests for a greater variety of gym equipment options for federal, state, and local government agencies, American Fitness has tripled the size of its Schedule 78 GSA contract catalog. New products added to the catalog include both traditional cardio and strength training apparatus, as well as popular items used in cross training programs, such as CrossFit. Most of the items are American-made and designed for use in a group or commercial workout facility. The additional products can be located on the General Services Administration's ordering system, GSA Advantage, under Boofighter, LLC, dba American Fitness.
The demand for a broader choice of products was influenced by interest in workplace fitness options, a greater focus on functional training, and the need for a single source supplier. Among federal government buyers, American Fitness has experienced a trend towards developing robust gyms with a range of cardio and strength equipment complemented by new and innovative items. Buyers are seeking to meet the exercise needs of a diverse population, while also providing workout choices to help motivate individuals to maintain a regular exercise program.
Functional training is a form of exercise that emphasizes training the body for specific movements and actions. For example, many military, police, and firefighter departments have turned to functional cross training programs, like CrossFit, to build the strength and stamina required to meet the physical demands of their jobs. A range of cross training products from Sorinex Exercise Equipment has been added to American Fitness' GSA contract. These products include power racks, weight training equipment, and plyometric boxes.
The broader catalog enables federal, state, and local government agencies to streamline the purchasing process by locating key items from one supplier. American Fitness' GSA sales associates are available to assist agencies with product selection or to help in designing a gym or fitness center that meets budget and workout requirements.
"We are excited to continue to expand our GSA contract product catalog for federal, state, and local government agencies," said Ron Thompson, President of American Fitness. "We have selected top-quality exercise products for inclusion in our GSA contract to meet the comprehensive fitness needs of the government market and to simplify the procurement process."
In addition to Sorinex products, new catalog additions include Fitness Master weight machines, treadmills, elliptical trainers, and exercise bikes. BodyCraft home gyms, rowing machines, and functional trainers have also been added. For more information on ordering, see GSA fitness equipment.
About American Fitness
American Fitness is a leading retailer of home and commercial fitness equipment. Headquartered in Portland, Oregon, AmericanFitness.net is the chosen provider of exercise equipment for schools, hotels, public service agencies, and US military organizations across the United States and abroad. American Fitness specializes in custom gym and fitness center design using top brand cardio and weight training equipment. With a focus on service and customer satisfaction, American Fitness seeks to support individuals and organizations in achieving fit and healthy lifestyles. For more information, visit AmericanFitness.net.