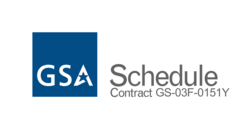 American Fitness is well-positioned to address the unique needs of the government sector.
Portland, OR (PRWEB) September 26, 2012
Boofighter, LLC, dba American Fitness, is pleased to announce that it has been awarded a Federal Supply Schedule contract by the General Services Administration (GSA) under Schedule 78. Contract #GS-03F-0151Y is effective immediately. This contract allows federal, state, and local government agencies direct access American Fitness' assortment of fitness equipment and gym flooring, as well as the company's expertise in exercise room planning and equipment selection.
"We are proud to have been awarded a contract from GSA," said Ron Thompson, President of American Fitness. "We have previously supplied several state and federal agencies, including the Department of Defense, Department of State, Department of Homeland Security, and Department of Veterans Affairs, confirming that American Fitness is well-positioned to address the unique needs of the government sector. We look forward to strengthening existing relationships, as well as expanding offerings to additional government agencies, through our GSA contract."
By using the contract, government agencies may directly procure products from American Fitness with pre-negotiated terms and pricing. The company's contract is classified under Special Item Numbers (SIN) 192-08 Fitness Equipment and 192-09 Turfs, Greens and Floors Galore, providing government agencies access to cardio exercise equipment, strength training equipment, weight sets, gym flooring, and other exercise accessories. To expedite government purchases, American Fitness has made its GSA fitness equipment products available on GSA Advantage, the government's electronic ordering system. The company plans to continue adding products to its GSA schedule to further round out military training and general health and exercise options.
About American Fitness
American Fitness is a leading retailer of home and commercial fitness equipment. Headquartered in Portland, Oregon, AmericanFitness.net is the chosen provider of exercise equipment for schools, hotels, public service agencies, and US military organizations across the United States and abroad. American Fitness specializes in custom gym and fitness center design using top brand cardio and strength training equipment. With a focus on service and customer satisfaction, American Fitness seeks to support individuals and organizations in achieving fit and healthy lifestyles. For more information, visit http://www.americanfitness.net.