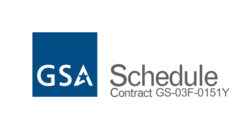 We are proud to bring American-made cable attachments to the our military and government customers
Portland, Oregon (PRWEB) June 20, 2013
American Fitness, a premier supplier of exercise equipment for commercial gyms, schools, and government facilities, announces the addition of LPGmuscle weight training accessories to its General Services Administration (GSA) Contract # GS-03F-0151Y. A full selection of LPGmuscle's cable attachments, power straps, power hooks, and wrist rollers are now available for purchase by state and federal agencies. The products are made in America and come with a lifetime guarantee. They can be found under Boofighter, LLC (dba American Fitness) under Schedule 78 on GSA Advantage.
LPGmuscle's weight training accessories are ideally suited for the fitness demands of high performance jobs requiring strength and endurance, such as found in the military or fire service. Whether carrying heavy gear, scrambling over walls, or loading weighty shells, the physical demands of many military occupation specialties require enormous real world strength. The same is true of firefighters, who must carry heavy equipment and rescued people, climb ladders, and break down doors and walls.
LPGmuscle products are uniquely designed to expand the capabilities of weight machines, including home gyms, cable crossovers, and functional trainers, to assist in developing peak strength. Standard cable attachments have been redesigned to enable individuals to lift and pull more weight, thereby working more muscles and enabling individuals to get more out of their workouts. Innovative products, such as Hog Legs Triceps and Biceps bars, offer a fatter grip that helps maximize muscle targeting while minimizing joint stress. Haulin' Hooks Weight Lifting Straps and Hooks allow individuals to lift more without the wrist discomfort of traditional lifting straps.
"We are proud to bring American-made cable attachments to the our military and government customers," said Ron Thompson, President of American Fitness. "LPGmuscle has revolutionized the cable attachment industry with their innovative accessories. The products feature high quality components and construction designed for extreme fitness training. We feel confident recommending them for even the most demanding training program."
For more information on LPGmuscle products available for GSA purchasing from American Fitness, see GSA gym equipment or visit americanfitness.net.
About American Fitness
American Fitness is a leading retailer of home and commercial gym equipment. Headquartered in Portland, Oregon, AmericanFitness.net is the chosen provider of exercise equipment for schools, hotels, public service agencies, and US military organizations across the United States and abroad. American Fitness specializes in custom gym and fitness center design using top brand cardio and weight lifting equipment. With a focus on service and customer satisfaction, American Fitness seeks to support individuals and organizations in achieving fit and healthy lifestyles.