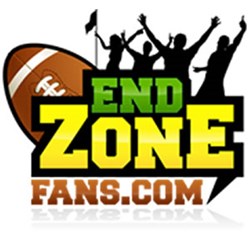 In addition to being a great place to hang out with fellow football fans, EndzoneFans.com is also an extremely user-friendly website.
Los Angeles, CA (PRWEB) September 05, 2013
EndzoneFans.com, an online football community that discusses anything and everything having to do with American Football, has just announced the launch of its completely rebuilt and easy-to-navigate website. From NFL and NCAA football to game coverage and much more, the online community gives fans of the game a chance to meet online and post their thoughts, questions and opinions about their favorite teams, leagues, fantasy team draft picks, and more.
For men and women who live and breathe football, fall and winter are the best times of the year. Because of this, the timing of the re-launch of EndzoneFans.com could not be any better. In addition to being a great place to hang out with fellow football fans, EndzoneFans.com is also an extremely user-friendly website.
The site is divided into football forums that include categories like NFL News, where people can discuss the hot issues and latest news about what is going on in the NFL; NFL Football Discussions, which is the place for general discussions about the league, and NCAA Football Picks, where members of the online community can talk about their college football picks. The NCAA Football Forum section of the site also features discussions about the latest news to come out of the NCAA.
One of the online conversations that is currently getting a lot of views and responses on EndzoneFans.com is taking place in the AFC West section of the site; a member recently posted a question about the Oakland Raiders, and asked if other fans feel the team is "desperate enough to sign Tim Tebow." While one member of the online football community posted that he does not feel Tebow is worthy to be an NFL quarterback, another member pointed out that it does not matter who the team drafts, if there is not a "legit line" in front of the players.
Anybody who would like to learn more about EndzoneFans.com is welcome to visit the newly-remodeled website at any time; there, they can browse through the posts and topics and get a feel for what the site is all about. Those who would like to register and start talking about their favorite sport may click on the "Sign Up Now" tab to create an account and become part of the online football community.
About EndzoneFans.com:
Adding Social, LLC is a social community company that takes a subject and creates communities around it. The company was established in January, 2012 and continues to expand into new topics each month. The company recently rebuilt one of its newest online communities, EndzoneFans.com. The site focuses on pro and college football, and also discusses fantasy leagues and game coverage for all of the leagues. For more information, please visit http://www.endzonefans.com/.