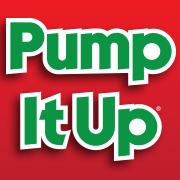 "American Franchise Dream helps take our franchise development efforts to a new level by providing us the opportunity to truly engage high-quality candidates." - Sean Bock, VP of Development for Pump It Up.
State College, Pennsylvania (PRWEB) February 28, 2013
Pump It Up has been searching for new ways to find and engage high-quality franchisee candidates. They are not alone. Many franchisors are experiencing diminishing returns with the traditional methods of franchise development (trade shows, portals, brokers, etc.) and need to find better, more cost-effective approaches.
One of the reasons traditional methods are not as effective is because prospective franchisees have gotten smarter. The person looking for a franchise investment no longer wants to be sold -- they want to be educated on why a franchise would be a good fit for them. They want help in making an informed decision, not a slick sales pitch. According to Daren Coudriet, Founder of FranchiseWeb360, "The Internet and social media is changing the game and franchisors need to change their thinking and focus on securing "strategic partners", not selling franchises. It is a different mindset and requires a different approach."
Another factor affecting the franchise development process is the growth and change of the Internet and popularity of social media. People now expect two-way communication, not a one-way website that forces them to jump through hoops just for the opportunity to talk with someone in person. It also seems there are new franchise ideas sprouting up every week. Without question there are many more franchises today than there were just a decade ago, increasing the competition for candidates.
American Franchise Dream was created by a franchisee for prospective franchisees, providing educational articles, tips and tools on all things franchising - understanding, researching, evaluating, selecting and buying a franchise. Its mission is to help prospective franchisees navigate the maze of franchise opportunities -- helping individuals to recognize high-quality franchise opportunities when they find one.
Thanks for taking the time to read this press release. Please visit AmericanFranchiseDream.com to explore what the company offers prospective franchisees and franchisors. We appreciate your feedback.
About:
American Franchise Dream(TM)
American Franchise Dream (AFD) was created by a franchisee for prospective franchisees with the purpose of giving them "straight scoop" on franchising. While educating individuals who are seriously considering franchising as a business model, AFD strives to increase awareness around specific franchise opportunities. In doing so, it helps entrepreneurs and franchisors engage in a non-sales manner, helping both to achieve higher levels of success.  
Pump It Up
Pump It Up is the largest children's entertainment franchise. It began franchising in 2003 and now has over 140 locations. By pushing for constant innovation, Pump It Up is able to stay ahead of the curve and provide our franchisees with the competitive edge to succeed in children's entertainment.
web: AmericanFranchiseDream.com
Twitter: @AmericanFD
Facebook: fb/AmericanFranchise
Contact: inquiries(at)AmericanFranchiseDream(dot)com