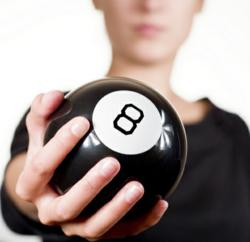 You don't need a magic eight ball to find franchise ideas in 2013. Take a personal inventory of your skills, experience, interests & goals first, using the Franchise Fit Ebook.
State College, Pennsylvania (PRWEB) February 28, 2013
Housing prices are rising, the stock market is on an aggressive upward trend and the overall economy is showing signs of improvement. The improving numbers are resulting in increased confidence and entrepreneurs are searching for franchise ideas worthy of investment. With over 1800 different franchise brands representing nearly 900,000 businesses, there is no shortage of opportunity. What prospective franchisees need is a way to filter these opportunities based on how well the franchise fits them.
One of the key factors in investing in the right franchise idea is not what one might first think. Many start by searching lists of the top 500 franchises, the hottest franchises, etc. But finding a fast growing franchise is not a guarantee for success. It can be compared to jumping on a hot stock, like Apple, only to find what goes up can also come down.
The most important step a prospective franchisee can take in filtering through all the different franchise ideas is to take a personal inventory. Operating a successful franchise requires that a person has the right skills and experience that is a fit for the business. Additionally, the personal and financial goals of the individual have to align with the what the franchise business is able to produce. If a person does not want to work weekends, then buying a restaurant franchise would not be the way to go.
The new American Franchise Dream Ebook entitled: "FRANCHISE FIT - FINDING THE RIGHT FRANCHISE STARTS WITH YOU!", provides guidance on how to conduct a self-inventory. According to Daren Coudriet, Founder of FranchiseWeb360.com, "One of the major reasons franchisees fail with a successful franchise model is because of a poor fit. If a person only considers half of the equation, the franchise business, and doesn't take time to determine how they fit into that business, then they may be in for a rude awakening."
There are new franchise ideas sprouting up every week, some good, some bad. Without question there are many more franchises today than there were just a decade ago, making the decision of where to invest much more difficult. This increases the importance of conducting a personal franchise fit before searching for a franchise.
In addition to the recently released Franchise Fit Ebook, American Franchise Dream provides educational articles, tips and tools on all things franchising - understanding, researching, evaluating, selecting and buying a franchise. Its mission is to help prospective franchisees navigate the maze of franchise opportunities -- helping them to find a franchise that is a good fit for them.
Thanks for taking the time to read this press release. Please visit AmericanFranchiseDream.com to explore what the company offers prospective franchisees and give us your feedback.
About:
American Franchise Dream
American Franchise DreamTM (AFD) was created by a franchisee for prospective franchisees with the purpose of giving them "straight scoop" on franchising. While educating individuals who are seriously considering franchising as a business model, AFD strives to increase awareness around specific franchise opportunities. In doing so, it helps entrepreneurs and franchisors engage in a non-sales manner, helping both to achieve higher levels of success.  
web: AmericanFranchiseDream.com
Twitter: @AmericanFD
Facebook: fb/AmericanFranchise
Contact: inquiries(at)AmericanFranchiseDream(dot)com