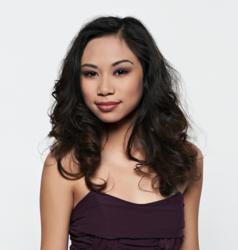 Our community is thrilled to welcome home Jessica. We are so proud of her – Chula Vista Mayor Cheryl Cox.
Chula Vista, CA (PRWEB) May 10, 2012
The City of Chula Vista will welcome home 16-year-old singing sensation and hometown resident, Jessica Sanchez on Saturday, May 12 with a celebration featuring a procession, rally and mini concert. The homecoming will be filmed by American Idol camera crews and will air next week on the Fox Network.
Festivities will be held at Eastlake High School football stadium. Fans can root for Sanchez as she rides in a short procession with the Eastlake High School Marching Band and Color Guard starting at 10:15 a.m. southbound on Eastlake Parkway from Otay Lakes Road to Clubhouse Drive onto the school campus. Eastlake High School is located at 1120 Eastlake Parkway.
Stadium seating is available on a first-come, first-serve basis. Gates open at 9 a.m. Entertainment from Eastlake High and Middle Schools will be provided prior to Sanchez performing at 11:30 a.m.
"Our community is thrilled to welcome home Jessica – she is already Chula Vista's Idol," said Chula Vista Mayor Cheryl Cox. "Her amazing talent and accomplishments are deserving of this grand celebration. We are so proud of her."
Attendees should arrive from the south using Olympic Parkway or from the east using Clubhouse Drive to Eastlake Parkway. Eastlake Parkway will be closed to traffic from Clubhouse Drive to Otay Lakes Road from approximately 8:30 a.m. until noon in order to permit safe viewing of the procession. Because of limited parking, guests are encouraged to carpool. Public transit will be re-routed. Riders might experience delays.
Please show your support for Jessica by bringing your homemade signs and best television smiles.
No coolers, backpacks, umbrellas, pets or lawn chairs are permitted. No food or beverages other than water are allowed on the field.
The City of Chula Vista thanks the Sycuan Band of the Kumeyaay Nation and SDG&E for their generous support of this event.
Sanchez is one of three finalists vying to win the title of American Idol, a nationally televised music program. She is the youngest contestant and the only West Coast participant. The show is in its 11th season and has over 43 million viewers.