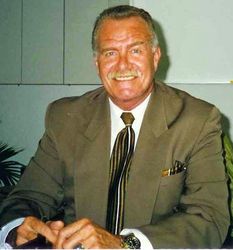 This is not a simple task but one that we can achieve. We need to inform, inspire and implement this for everyone's sake.
Ferndale, WA (PRWEB) July 2, 2009
On July 2nd 2009 the AmeriCAN® Challenge will launch nationwide at http://www.americanchallenge.org to help all Americans everyday, not just during patriotic holidays. The campaign will inspire all AmeriCANs® to participate and learn the facts of how they, by their own action, can create jobs in manufacturing and immediately begin the rebuilding of the American economy.
Many AmeriCANs® have never faced such harsh reality, complete loss of personal assets, depletion of property values and devastating unemployment. The cost of living has changed the entire middle class. The crime rate is rising and, some say, due to more having less. The result has been a near freeze on consumer spending, the onset of major depression for many due to the collapse of entire U.S. industries and financial institutions and the continued fear of terrorism.
This will be the first time in history that our patriotism from our citizens native heritage to those who adopted America will answer John F. Kennedy's request: "Ask not what your country can do for you?
Ask what you can do for your country!"
For years we have heard many people talk the game "made in the USA" or "Buy American"! The reality is no one listened or cared. We thought we were indestructible. Today we are in debt, with fewer jobs, living in uncertain times.
No more! The AmeriCAN® Challenge has a plan. In plain language spell out the issues to make people react, and list the three things everyone can do everyday to turn around our economy. This plan makes everyone responsible for their own actions regardless of trade agreements or the sale of American businesses to foreign interests.
Visit http://www.americanchallenge.org to see the facts. Not spread sheets but facts that go back 30 years. Learn how the collapse of GM was actually planned more than 50 years ago by the leader of a foreign country. We ask every media outlet to help us inform every AmeriCAN® of the three things one must do every day that will have a major impact on the local, national and global economy. Visit the site for more details. See the About Us Tab at the top, and the Facts Tab on the left.
J P. Sammartano Program Director and former U S Army Counter Terrorist Officer, author, professor, and strategist for Delta Force: "This is not a simple task but one that we can achieve. We need to inform, inspire and implement this for everyone's sake."
AmeriCANs® need to unite and send a message for all to know that we are not a collection of red states or blue states; we are, and always will be, the United States, of America.
Whether you were born in the U S A or are a naturalized citizen; you are an AmeriCAN® learn the FACTS and you will inspire others.
You Can Make a Difference
I CAN ... You CAN ... We CAN ... AmeriCAN®
Contact Donna DeMelia
PH. 917 470 9290
FAX 917 470 9291
Deadline CELL 386 405 4004
Alternate 386 441 9400
# # #