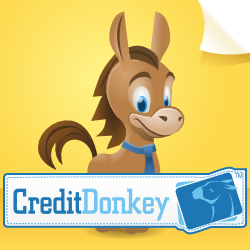 how consumers find the balance between prudence and extravagance
Los Angeles, CA (PRWEB) November 21, 2011
Government data show consumer spending has been rising steadily out of the deepest trough of the Great Recession in June 2009, while credit card and retail industry data indicate that a more cautious shopper is emerging from the economic crisis. CreditDonkey, a credit card comparison website, illustrates the new cautious shopper in their infographic, "Retail Therapy".
Infographic: http://www.creditdonkey.com/american-consumer.html
Saving rates are up, revolving credit card debt is falling and some credit card issuers report the average number of credit card transactions is down.
"The picture that is coming into focus is an American shopper who is pinching pennies, buying generic brands and cutting back on trips to the salon but still rewarding herself or himself occasionally with a little retail therapy--balancing thrift with some extravagance," says Charles Tran, founder of the credit card comparison website, CreditDonkey.
To view the full infographic on the American Consumer and Retail Therapy, please visit CreditDonkey. The infographic includes what consumers cut back on, what consumers spend on, how consumers perceive their own spending, and how consumers perceive the nation's outlook.

Consumer Spending Analysis
Credit Card Debt Trends
Consumer Perception Trends
Consumer Outlook Study
With the recession weighing heavily on all family budgets, the folks at CreditDonkey recommend consumers compare credit card deals as banks continue to offer big incentives to try to get consumers to switch credit cards.
Consumers can visit CreditDonkey to compare cash back credit cards before their next shopping trip. They can search, compare and apply online, finding the best credit card for their needs.
CreditDonkey publishes credit card reviews, deals, and tips to help American consumers make smart credit decisions.
###