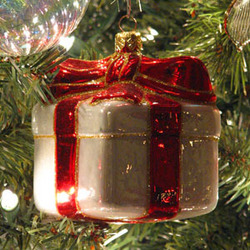 "It's sad that so many people literally go broke 'saving' money at Christmas time," Anderson said, "but with just a little knowledge and some will power, people can keep themselves out of trouble."
Fort Worth, TX (PRWEB) December 16, 2009
As holiday shoppers stalk bargains the last week before Christmas, many are the real, if unintended, prey. Some simply cannot resist the siren song of low prices drawing them to financial ruin.
Zack Anderson, president of American Debt Control, says the lure of highly discounted prices in the final holiday shopping days is too much for some to ignore. Many buy things they don't need because of very attractive prices.
"It's sad that so many people literally go broke 'saving' money at Christmas time," Anderson said, "but with just a little knowledge and some will power, people can keep themselves out of trouble."
Anderson recommends that all shoppers – especially those who already have high credit card debt levels – ward off Christmas credit card blues with this five-step plan:
1. Set a budget – determine your limit before you leave home, then stick to it. A great price is no bargain if you can't afford it. Don't spend more for Christmas than you can pay off in the first three months of the new year.
2. Make a list – know what you are looking for, instead of counting on inspiration to strike. If you have something specific in mind you are less likely to be tempted to buy something you know you can't afford.
3. Don't buy to impress – thoughtful gifts don't have to be expensive. Better to take advantage of a sale price on something you can afford at full price than to spend more than you had planned for something far more expensive.
4. Have a reserve fund – your holiday budget should include a cash reserve; not for bargains, but for emergency car or home repairs. Count on something unexpected to happen. If it doesn't, you're money ahead, and you can apply that to the bills as they come in.
5. Give yourself as a gift – sometimes the most appreciated gifts are the ones that cost only your time. Do more things with family and friends, including free concerts and other seasonal activities.
Anderson said that although stores report greater use of debit cards this holiday season than in years past, credit card use also is up, and so are credit card debt levels.
"Consumers are being more careful, but many people are still in real danger of getting in over their heads if they don't take time to plan their spending, especially in the final days of the holiday shopping season," Anderson said.
About American Debt Control
American Debt Control, LLC, is a full-service debt settlement company that is "Best Practices Accredited" by The Association of Settlement Companies and has more than 10 years of experience helping financially distressed people become debt-free and take back control of their lives. Our knowledge and solid relationships with banking and collection institutions nationwide help our clients reach favorable settlements, become debt-free and stay that way without the lasting stigma of bankruptcy. Get our special report,12 Questions to Ask Before You Hire a Debt Settlement Company, without charge at our Website. For more information, call American Debt Control toll-free at 1-866-861-8894, or visit http://www.americandebtcontrol.com.
Contact
Mark Cummins, Vice President of Operations
American Debt Control, LLC
817-231-0950
###