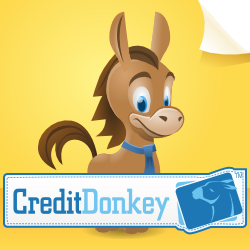 American Dream is alive and consumers are the greatest benefactors
Los Angeles, CA (PRWEB) November 17, 2011
CreditDonkey, a credit card comparison website, unlocks the American Dream in its latest infographic, "Catching Up with the American Dream". According to a recent survey by Gallup, 44% of Americans continue to struggle. The CreditDonkey infographic illustrates our values and aspirations for financial security, home ownership, family, and leisure.
Infographic: http://www.creditdonkey.com/american-dream.html
With homeownership holding steady at over 65 percent through the recession and 70 percent of graduating high school seniors planning to attend higher education, most indicators suggest a rosy outlook for the American Dream. Yet, Americans at all income levels are feeling uncertainty, with only 37 percent feeling financially stable, according to First Data.
"Americans are feeling left behind," said Charles Tran, founder of CreditDonkey. "But the statistics show the American Dream is alive and consumers are the greatest benefactors. Even among households below the poverty line, 98.2% of them have television, 64.5% have a washing machine at home, and 50% have computers."
To view the full American Dream infographic, please visit CreditDonkey. The full infographic includes:

Consumer Purchasing Power Analysis from Post-World War 2 to Now
Child Care Cost Survey
Higher Education Price Study
Consumer Spending Trends
Budget Templates
Family Value Sentiments
Homeownership Trends
Electronic Device Comparison with Households Below the Poverty Line
The folks at CreditDonkey recommend consumers create a financial plan to achieve the American Dream. "With the economic uncertainly, taking control of your financial lifestyle is the sure way to the American Dream," said Tran. "The dream is no longer just an entitlement of address - it now requires personal effort and individual goals."
Americans can also visit CreditDonkey to compare low interest credit cards. CreditDonkey publishes credit card reviews, deals and tips to help American consumers make informed credit decisions.
###