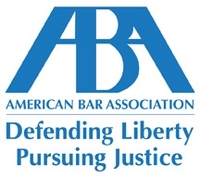 All of our leaders want our court system to remain the envy of the world and be filled with the best and brightest legal minds our country has to offer
New York (Vocus) August 12, 2008
Citing a nomination and confirmation process for federal judges that "too often involves lengthy, partisan conflict and delay," incoming American Bar Association President H. Thomas Wells Jr. strongly backed prospective association policy that offers new ways to address the problem.
The proposed ABA policy emphasizes four approaches to creating a faster, less conflict-ridden method of appointment, beginning with a call for senators to establish bipartisan commissions in their states to evaluate the qualifications of prospective nominees to the U.S. District Courts. It also suggests similar commissions for the U.S. Courts of Appeals.
The commissions would recommend possible nominees whom the senators could suggest for the President's consideration, recognizing that any nominating decision ultimately belongs to the President.
"This flexible approach does not outline particular steps or procedures to follow," said Wells during a Monday news conference. "That's best accomplished by the senators themselves."
The policy also suggests that the administration use a consultative process involving home state senators of both parties and Senate leadership before deciding on nominees. As Wells explained, "This will help avoid battles whose costs outweigh their benefits to the President, the Senate, the nominees and the courts on which they may serve."
The ABA is also emphasizing appropriate ways to shorten what has been a lengthy process, and ensure courts operate at full strength.
A full copy of the resolution is posted at: http://www.abanet.org/leadership/2008/annual/recommendations/OneHundredEighteen.doc
Wells noted that the ABA was pressing the measures now, before a new Congress and executive branch take office, so that the measures could be fully and fairly considered by all candidates.
"All of our leaders want our court system to remain the envy of the world and be filled with the best and brightest legal minds our country has to offer," said Wells. "We hope to bridge the partisan divide that has grown over many years and offer government a way forward."
Sandra Day O'Connor to Assist Wells with State Court Effort
Wells is also turning his attention to the problems of state courts and will organize a Fair and Impartial State Courts summit in May 2009 in Charlotte, NC that will devise new approaches to reducing the effects of what he termed "big money and fiery rhetoric" in state judicial campaigns, as well as exploring other threats to fair and impartial state courts. The summit will involve leaders from a variety of disciplines including the legal profession.
Wells noted that a state supreme court race during the last election cycle in his own state of Alabama cost more than $7 million.
"Frankly, that's an obscene amount of money, and Alabama is not alone. In too many states judicial elections have become dysfunctional, distasteful affairs."
Retired Supreme Court Associate Justice Sandra Day O'Connor has agreed to chair the summit.
Voting Rights and Responsibilities Also a Priority
Wells also noted that he takes office with less than 90 days until the national elections, and unveiled an ABA-developed Web site designed to inform the public and lawyers about voter rights and responsibilities. The site address is http://www.abavoteinfo.org.
"I urge lawyers nationwide to think about how they can make a difference in their community in this upcoming election," Wells said.
Wells, a partner and founding member at Maynard, Cooper & Gale, P.C., in Birmingham, Ala., begins his presidency of the American Bar Association at the adjournment of the association's annual meeting in New York City on Tuesday. He has served in leadership roles in the Alabama State Bar, the Birmingham Bar Association and has held numerous posts in the ABA, including the chair of the House of Delegates and of the Section of Litigation.
Wells has a litigation practice with emphasis on complex environmental, toxic tort law and products liability cases.
With more than 413,000 members, the American Bar Association is the largest voluntary professional membership organization in the world. As the national voice of the legal profession, the ABA works to improve the administration of justice, promotes programs that assist lawyers and judges in their work, accredits law schools, provides continuing legal education, and works to build public understanding around the world of the importance of the rule of law.
This distribution list is a service to the news media from the American Bar Association Division for Media Relations and Communication Services. Your e-mail address will only be used within the ABA and its entities. We do not sell or rent e-mail addresses to anyone outside the ABA. To change your e-mail listing or be removed from our distribution lists, please contact the Media Relations Department at 312/988-6171 or abanews@abanet.org.
To review our privacy statement, click here.
###