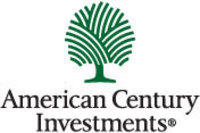 This recognition by Lipper is a testament to our skilled portfolio managers and analysts whose commitment to delivering superior investment performance is unmatched
Kansas City, MO (Vocus) March 26, 2010
American Century Investments today announced several of its funds received honors for achievements within their individual Lipper peer categories at the 2010 Lipper Fund Awards, an annual event that honors funds that have excelled in "delivering consistently strong risk-adjusted performance, relative to peers," according to Lipper.
The three American Century Investments funds that received recognition are the * LIVESTRONG® 2015 Portfolio (Institutional class) for Best Mixed Asset Target 2015 Fund over 3 years (72 in the category); the American Century Small-Cap Value Fund (Institutional) for Best Small Cap Value Fund over 5 years (207 in category) and 10 years (99 in category) and the American Century Value Fund (Institutional) for the Best Multi-Cap Value fund over 10 years (98 in category).
"This recognition by Lipper is a testament to our skilled portfolio managers and analysts whose commitment to delivering superior investment performance is unmatched," said Enrique Chang, chief investment officer of American Century Investments. "Going forward, our focus on risk management and quality security selection will continue to guide us as we work to meet the unique investment needs of our clients."
American Century Investments is a leading privately-held investment management firm, committed to delivering superior investment performance and building long-term client relationships since 1958. Serving investment professionals, institutions, corporations and individual investors, American Century Investments offers a variety of actively managed investment disciplines through an array of products including mutual funds, institutional separate accounts, commingled trusts and sub-advisory accounts. The company's 1,300 employees serve clients from offices in New York; London; Hong Kong; Mountain View, Calif. and Kansas City, Mo. James E. Stowers Jr. is founder of the company. Jonathan S. Thomas is president and chief executive officer and Enrique Chang is chief investment officer. Through its ownership structure, more than 40 percent of American Century Investments' profits support research to help find cures for genetically-based diseases including cancer, diabetes and dementia.
Lipper Fund Awards annually recognize the top fund in each category for the 3-, 5- and 10-year periods based on risk-adjusted, consistent returns compared to its peers. The awards are based on the specified share class. Other share classes may have different performance characteristics and fees.
Although Lipper makes reasonable efforts to ensure the accuracy and reliability of the data, the accuracy is not guaranteed by Lipper.
*American Century Investment Services, Inc., has entered into an agreement with the Lance Armstrong Foundation for rights to use the LIVESTRONG name. For more information visit livestrong.org.
Visit americancentury.com for current performance information. Past performance is no guarantee of future results. Mutual fund investing involves market risk. Investment return and fund share value will fluctuate and it is possible to lose money by investing. Before investing, carefully consider a fund's investment objectives, risks, charges and expenses. Go to americancentury.com for a prospectus containing this and other information. Read it carefully.
American Century Investment Services, Inc., Distributor
©2010 American Century Proprietary Holdings, Inc.
Contact:
Jami Schaefer
(816) 340-7673 (office)
Media Line
(816) 340-7033
http://www.americancentury.com
# # #