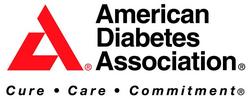 While we are grateful for the slight increase in funding, the nation has a desperate need to address the staggering growth of diabetes which has reached epidemic proportions. We hope the President and Congress will take this into consideration as we move towards the next appropriations cycle
Alexandria, VA (Vocus) December 19, 2007
The American Diabetes Association (ADA) is pleased that Congress has passed a year-end omnibus spending measure for fiscal year 2008, including an increase for funding for the National Institute for Diabetes, Digestive and Kidney Diseases (NIDDK) at the National Institute of Health (NIH) and for the Division of Diabetes Translation (DDT) at the Centers for Disease Control and Prevention (CDC). This funding will help provide for the well being of millions of people suffering from diabetes. Nearly 21 million children and adults are affected by diabetes in this country.
The legislation passed today includes an additional $880,000 dollars for the DDT and $2.87 million for NIDDK. This represents a .15% increase at DDT and a 1.42% at NIH increase over last year. While the Association is pleased to see the first increase in two years for either program, ADA is disappointed that the President vetoed the original bill which contained an additional $3.11 million, a 5% increase at DDT and $50 million, or a 2.7% increase for NIDDK.
The number of people living with diabetes in this country grew at a shocking rate of 8% this year. In fact, according to the CDC nearly 50 million Americans will be diagnosed with diabetes by 2050.
"While we are grateful for the slight increase in funding, the nation has a desperate need to address the staggering growth of diabetes which has reached epidemic proportions. We hope the President and Congress will take this into consideration as we move towards the next appropriations cycle," said John Buse, MD, PhD, ADA President, Science & Medicine.
The American Diabetes Association is the nation's leading voluntary health organization supporting diabetes research, information and advocacy. The Association's advocacy efforts include helping to combat discrimination against people with diabetes; advocating for the increase of federal diabetes research and programs; and improved access to, and quality of, healthcare for people with diabetes. The Association's mission is to prevent and cure diabetes and to improve the lives of all people affected by diabetes. Founded in 1940, the Association provides service to hundreds of communities across the country. For more information please call the American Diabetes Association at 1-800-DIABETES (1-800-342-2383) or visit http://www.diabetes.org . Information from both these sources is available in English and Spanish.
###