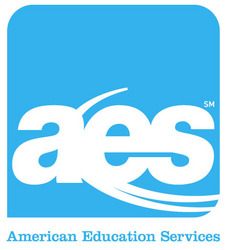 The new enhancements to our Online Payment Solution make it even easier for borrowers to make their student loan repayments on time
Harrisburg, PA (Vocus) June 23, 2008
American Education Services (AES) announced today enhancements to its Online Payment Solution, offering customization features to nearly 2 million student loan borrowers.
New online payment functionality allows borrowers a manageable, flexible, convenient way to quickly calculate account payoffs online and authorize fund transfers from their checking or savings account to automatically pay their student loan balance. They are also now able to review and edit their saved banking account information, allowing borrowers to manage fund transfers from multiple bank accounts.
"The new enhancements to our Online Payment Solution make it even easier for borrowers to make their student loan repayments on time," said Jim Preston, AES President and CEO. "They can make their payments online and schedule the withdrawal of future payments from their bank account. On-time payments ensure that a borrower stays out of default, but can also qualify the borrower for repayment benefits such as an interest rate reduction. And 24/7 access means that anyone, on any schedule, can find the time to be financially responsible."
Online payment functionality provides borrowers with around-the-clock access via any computer with Internet functionality. This feature also provides interactive online assistance, easily accessible at aesSuccess.org, which helps in eliminating errors. Additionally, borrowers can view their payment history and change billing preferences.
In addition to its convenient online repayment option, AES also offers Direct Debit, allowing borrowers to authorize automatic monthly electronic deduction from their checking or savings account. The automatic transaction ensures that payment is always on time and the account remains in good standing. Enrollment may also qualify the borrower for an interest rate reduction.
Combining AES' Online Payment Solution with Direct Debit saves money, time, and trees. Electronic withdrawal means that there will never be a late fee, no time will be wasted writing checks, and the elimination of paper bills helps the environment. Borrowers, including those whose loans have entered into default, can get more information and sign-up for Direct Debit at http://www.aesSuccess.org/directdebit.
American Education Services
American Education Services (AES) is among the nation's leading providers of student financial aid services. Each year, AES serves millions of students and thousands of schools through its loan guaranty, servicing, and financial aid processing systems. As a nonprofit enterprise, AES channels its earnings into a wide array of public service programs and initiatives that help ease the financial burden of higher education.
Focused on guaranteeing the next generation of leaders, thinkers and doers, AES is a pioneer of pro-student products and services. From early awareness, to managing the financial aid process and sound student debt management, AES is a trusted source of information and advice for students, parents, school counselors and financial aid offices across the country. AES is also the home of the award-winning college-planning Website EducationPlanner.org, as well the debt management resource YouCanDealWithIt.com. For more information, please visit us at http://www.aesSuccess.org.
CONTACT:
Keith New, 717-720-2509
knew @ aesSuccess.org
Nicole Elbertson 717-720-2509
nelberts @ aesSuccess.org
###