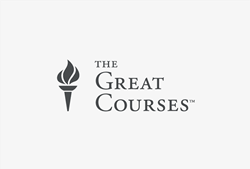 It sometimes seems to me that the guardrails of American Democracy are buckling...
WASHINGTON, D.C. (PRWEB) October 11, 2018
Four weeks before the November 2018 election, America's election system remains "insecure and quite vulnerable to manipulation," warns former U.S. Department of Homeland Security deputy assistant secretary Paul Rosenzweig in a new online report, Hacking American Elections: Why We're Vulnerable and How We Can Stop it.
Pointing to the ability of Russian hackers to gain access to 75,000 voter-registration records in Illinois ahead of the 2016 election—and the success of amateurs who rapidly defeated the security of standard-issue electronic voting machines at a recent DEF CON hacking conference in Las Vegas—Rosenzweig says "the very essence of our democracy" is in danger.
Hacking American Elections is from a new series of documentary-style lectures by America's premier lifelong learning company, The Great Courses. It's a companion piece to Rosenzweig's forthcoming 12-episode presentation, Investigating American Presidents, which assesses the evolving ability of government to keep U.S. presidential power in check. An appointee of President George W. Bush at Homeland Security, Rosenzweig approaches both subjects by looking beyond party politics to identify systemic problems and offer solutions.
In Hacking American Elections, Rosenzweig lays out six distinct stages that local and state governments undergo to record, verify, and report the American vote—each of which, he says, is vulnerable to compromise. As proof, Rosenzweig offers the overwhelming evidence that Russian hackers interfered with the United States' 2016 presidential election and have continued to probe our election system's weaknesses since.
Rosenzweig offers a prescription for U.S. leadership to fortify the nation's election systems in the same way it has sought to harden other critical infrastructure. He says, "It would be a tragedy of the gravest type were Americans to lose confidence in the integrity of our elections. It would shake the foundations of our political system, with unknowable results."
The Great Courses is making Hacking American Elections available as a public service at its website http://www.thegreatcoursesplus.com and via YouTube at https://youtu.be/h5Ver1Mn3fY.
Hacking American Elections is a prelude to the 12 timely half-hour lectures of Investigating American Presidents, also premiering on thegreatcoursesplus.com in October and featuring Rosenzweig. A former senior counsel to Independent Counsel Kenneth W. Starr during the investigation of President Bill Clinton in the 1990s, Rosenzweig brings his legal acumen and practical experience to the fraught subject of the powers and limitations of government to investigate and impeach the president.
"Over the past 240 years, we have developed systems for the restraint of power and, time and again, they have been a bulwark for the nation," says Rosenzweig, who wrote his lectures amid Special Counsel Robert Mueller's ongoing investigation into Russian hacking and President Donald Trump's 2016 campaign. And yet, he worries, "it sometimes seems to me that the guardrails of American Democracy are buckling."
"That's why," says Rosenzweig, "now is an important time to consider carefully whether systems that we have established for investigating presidents are up to the task."
For more information, and to arrange an interview with Paul Rosenzweig, contact:
Kevin Manzel
Senior Director, Content Development, The Great Courses
(703) 502-5720 / manzelk@teachco.com