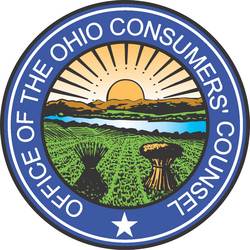 As the electric industry deals with smart grid, global warming, improving reliability and other issues in the future, saddling customers with delayed increases at high interest rates is not in the customers' best interests
Columbus, Ohio (Vocus) March 18, 2009
At this time, it is still difficult for the Office of the Ohio Consumers' Counsel (OCC) to determine the full impact of the rate increase on American Electric Power (AEP) residential consumers. While rates will be capped over the next three years, AEP has been allowed to defer the collection of an unspecified amount over nine years (from 2012-2018). Customers will be required to pay interest charges on these unknown amounts at a rate of 14 percent. The OCC had argued for minimal rate increases that would have eliminated the need for any deferrals.
"As the electric industry deals with smart grid, global warming, improving reliability and other issues in the future, saddling customers with delayed increases at high interest rates is not in the customers' best interests," said Janine Migden-Ostrander, Consumers' Counsel.
The OCC is also concerned with the Public Utilities Commission of Ohio (PUCO) allowing AEP to collect costs from customers retroactively to January 2009 which the OCC believes is unlawful.
Also, while this decision only dealt with part of the reliability problem, the OCC believes this was a step in the right direction as the OCC has advocated on behalf of customers for increased reliability for several years.
About the Office of the Ohio Consumers' Counsel
The Office of the Ohio Consumers' Counsel (OCC), the residential utility consumer advocate, represents the interests of 4.5 million households in proceedings before state and federal regulators and in the courts. The state agency also educates consumers about electric, natural gas, telephone and water issues and resolves complaints from individuals. To receive utility information, brochures, schedule a presentation or file a utility complaint, residential consumers may call 1-877-PICKOCC (1-877-742-5622) toll free in Ohio or visit the OCC Web site at http://www.pickocc.org .
###