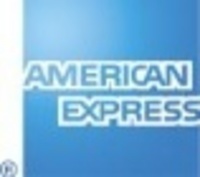 AAA's more than 50 million members have grown to trust the AAA brand over the past 105 years, in part through fostering relationships with dependable, steadfast companies like American Express
NEW YORK & WASHINGTON (PRWEB) February 27, 2008
"I'm delighted to forge a partnership with AAA, which like American Express has long provided peace of mind to travelers," said Wesley Wright, general manager of American Express Travelers Cheques, North America. "I look forward to offering AAA members American Express Travelers Cheques for an extra measure of safety and security while they are on the road in North America or traveling abroad."
"AAA's more than 50 million members have grown to trust the AAA brand over the past 105 years, in part through fostering relationships with dependable, steadfast companies like American Express," said Tom Wilt, managing director of partnership programs at AAA. "This new relationship with American Express will provide our members with the best travelers check product available, while keeping their currency secure by using American Express Travelers Cheques while traveling."
American Express recommends travelers carry Travelers Cheques as part of a diversified "travel wallet" that includes local currency, credit and charge cards, and a prepaid travel money product. Unlike cash, Travelers Cheques are fully refundable if lost or stolen. With 24/7 customer service and a global refund network, Travelers Cheques can be easily and quickly replaced, usually within 24 hours.(a)
In addition to travelers checks, participating AAA clubs offices also will offer American Express(R) Gift Cards.
For more information on American Express Travelers Cheques, visit http://www.americanexpress.com/travelerscheques.
About American Express
American Express is a leader in consumer prepaid products. In addition to the 117-year old American Express Travelers Cheques - the preeminent brand welcomed worldwide - the Company issues other prepaid products including the Cheques for Two, Gift Cards, Gift Cheques, and a range of corporate incentive prepaid products through American Express Incentive Services.
American Express Company (http://www.americanexpress.com) is a leading global payments, network and travel company founded in 1850.
About AAA
As North America's largest motoring and leisure travel organization, AAA provides nearly 51 million members with travel, insurance, financial and automotive-related services. Since its founding in 1902, the not-for-profit, fully tax-paying AAA has been a leader and advocate for the safety and security of all travelers. AAA clubs can be visited on the Internet at http://www.AAA.com.
(a) Replacement Cheques and refunds are available at American Express and partner locations around the globe, subject to local laws and cash availability.