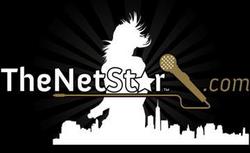 I am very pleased that we have joined forces with Bing
Los Angeles, California (Vocus) August 25, 2009
TheNetStar (http://www.thenetstar.com) announced today it has joined forces with the Bing, (http://www.bingenergydrink.com), an energy drink company from Denver, Colorado, to release information about its brand new singing competitions.
The Bing Energy Drink company combines real black cherry juice with pure sugar cane to produce a beverage that is a healthy way to start your day. Bing can be drank on its own, or mixed with tea, lemonade, orange juice, or any other beverage you enjoy. Bing has only forty calories, 10 grams of carbohydrates, and absolutely no HFCS.
TheNetStar, an internet company, offers singers the opportunity to enter their singing competition, which relies solely on votes cast by the people online, to judge their contest submissions. Performing artists can submit their entries at anytime, in any of the following categories: Pop, Rock, R & B, Gospel, Country, and CCM.
TheNetStar monthly competitions are not "auditions" - visitors vote online for their favourite contestant based on instrumentation and production values, as well as the quality of each entry; therefore, they recommend all submissions be recorded, professionally, to achieve the best sound.
After the last competition winner was announce, entrants have been pouring in and this month's competition promises to be fierce, so if you have been considering entering, but haven't done so yet, there is not time like the present. Just visit http://www.thenetstar.com
"I am very pleased that we have joined forces with Bing" remarked TheNetStar (thenetstar.com) GM, Michael J. Badagliacco. "I enjoy a Bing everyday" and "when I get on the motorcycle I am able to listen to my tunes and favourite contestants from TheNetStar on my iPod with my Tooks skull cap under my helmet.
Contestants compete for a recording and distribution contract provided by TheNetStar (thenetstar.com), as well as other prizes.
Contestants submit a nominal administrative fee of $47.00 (US Dollars) to enter the competition. Current genres include Pop/Rock of which Cathy won the inaugural competition, R&B/Gospel, Country/Contemporary Christian Music (CCM).
A new competition starts every month and each runs for 90 days. Anyone with singing talent can compete to become the next "NetStar". Entrants simply upload their song in video (flv) or audio (mp3) format for the world to vote on.
The worldwide audience selects the winner, through several rounds of elimination, solely by online voting. Voting is free.
Anyone with singing talent can compete in the competitions. Persons interested in competing can register at http://www.thenetstar.com.
Media interested in covering the ongoing battle of the new starts can contact Michael J. Badagliacco.
Contact:
Michael J. Badagliacco, Gen Mgr
949-829-1399
###