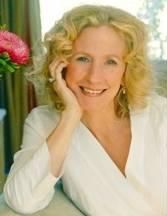 Pompano Beach, FL (PRWEB) May 30, 2012
American Diabetes Wholesale recently had the opportunity to speak with talk show host and registered dietician Samantha Heller, MS, RD, CDN. Heller is part of the team working on the 'Blood Sugar Basics' campaign that is designed to offer education and instruction on how a person with diabetes can take care of themselves as it relates to diet, exercise, and overall health.
With years of experience as a health and wellness expert, Heller has assisted people with chronic health conditions – including diabetes, heart disease, obesity and cancer – adopt healthier lifestyles. Additionally, as a senior clinical nutritionist, Heller developed and ran NYU Langone Medical Center's Outpatient Cardiac Rehabilitation & Prevention Nutrition program for nearly a decade.
Here is our conversation:
1. Of all of the 'Super Foods' that we read and hear about, which one has the greatest benefit to a person with diabetes?
I don't think that there is one 'Super Food' that is ideal for diabetes, but when used together, there are tremendous benefits. 'Super Foods' are whole foods. Vegetables, whole grains, legumes, nuts, seeds, fruit, lean proteins, soy, edamame - these are super foods because they are so packed with vitamins, minerals, and anti-oxidants. They help address so many of the issues associated with diabetes; from blood pressure to inflammation to blood sugar management. Work on combining as many of these super foods into your daily eating plan as you can.
2. Tell us a little about juicing. Are the nutritional benefits of juicing something that someone with diabetes should consider?
I don't believe so. When you are juicing, you are leaving a lot of the important parts of fruits and vegetables out. Fiber is essential, and with juicing it is discarded. Juicing also becomes a very concentrated level of sugar and calories which is not beneficial for a person with diabetes. It is hard to drink a small amount of juice so the result is that we over-drink and ultimately take in more sugars. For example, instead of drinking 4-6 ounces of carrot juice, I would like someone to eat a few raw carrots and dip them in hummus. That would be better for their waist-line and blood sugar levels. It is also about combining food groups.
American Diabetes Wholesale has published Samantha Heller diabetes interview and easy to follow diet tips for people with diabetes.
About American Diabetes Wholesale:
American Diabetes Wholesale (ADW) is a diabetic supply mail order company that is dedicated to keeping diabetes management affordable. ADW is focused on helping customers effectively manage their disease by providing one of the largest selections of diabetes-related products, including insulin pump supplies and glucose testing products at significant discounts. ADW takes a leading role in diabetes education through Destination Diabetes, an informational website featuring tips and advice from experienced healthcare professionals. ADW is involved in and supports the diabetes community and organizations that further diabetes education and research.
About Samantha Heller, MS, RD, CDN:
Samantha Heller, MS, RD, CDN is a registered dietitian and exercise physiologist. She is the Clinical Nutrition Coordinator at the Cancer Care Center at Griffin Hospital in Derby, Conn. She hosts a live two-hour show, "Samantha Heller's Health & Nutrition Show," on NYU Langone Medical Center's DOCTOR Radio, which airs on SiriusXM, and authored a medically peer-reviewed book titled "Get Smart: Samantha Heller's Nutrition Prescription for Boosting Brain Power and Optimizing Total Body Health," published by Johns Hopkins University Press in 2010. Heller graduated with a dual Master of Science degree in nutrition and applied physiology from the Teachers' College at Columbia University.