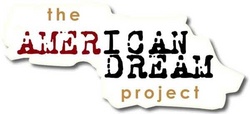 When we creatively focus on what we can control, we can make real progress toward our dreams. No matter what.
Encinitas, CA (PRWEB) September 2, 2010
Will Marre and the American Dream Project are celebrating the re-launch of their website, AmericanDreamProject.org. To kick off the new website they are offering an exclusive personal coaching 30-day email series on living your dream life.
For over thirty years Marre has coached high performing executives, trying to help them achieve what they want. What Marre has found, however, is that most of us don't really know what we want and instead of following our dreams, we chase success. Ironically, according to Marre, instead of pursuing Thomas Jefferson's ideal of the American Dream, the pursuit of happiness, we are too busy achieving somebody else's goals. Marre explains, "That's because for most of us our success has been defined by someone else's agenda."
In each video clip Marre focuses on how to actually pursue our own happiness, both in our careers and personal life. According to Marre, happiness can be defined. The University of Pennsylvania's Authentic Happiness Research Center has done extensive research on happiness. They have found that Americans' major sources of personal happiness are relationships with children or friends (77 percent), contributing to the lives of others and making their difference (75 percent), enjoyment gained in leisure time (64 percent), and spiritual fulfillment (62 percent).
Marre states, "After years of first hand investigation I am absolutely convinced all of us can pursue the foundational drivers of happiness, which are the daily joy and meaning that comes from living at a sustainable rhythm that erases stress and eliminates regret." He continues, "When we creatively focus on what we can control, we can make real progress toward our dreams. No matter what."
The coaching clips conclude with a short personal challenge to help apply Marre's message toward living our dream life. To sign up for the free 30-day coaching series, please visit Living Your Dream Life Coaching Series.
About The American Dream Project:
Will Marre, co-founder and former President of the Covey Leadership Center (7 Habits for Highly Effective People), founded the American Dream Project in 2004 as an online community of resources for those striving to live their American Dream. The American Dream Project has led to a multi-award winning PBS show, Reclaiming Your American Dream, and Marre's book, Save the World and Still Be Home For Dinner (Capital Books). For more information please visit The American Dream Project.
###