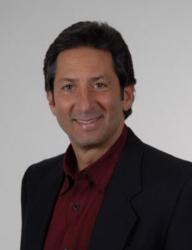 Selling is never easy, but there are proven ways you can increase your sales--and grow your business--no matter what hurdles you're facing
New York, NY (PRWEB) April 19, 2012
Barry Farber was a recent guest on "Consultant's Corner" broadcast on American Entrepreneur Radio. Host Buddy Hobart of Solutions 21 introduced him as one of the foremost entrepreneurs and media personalities in the country referring to his signature product, the FoldzFlat Pen, his endeavors in bringing that and other products to market, his career in TV and radio, and the unique way he uses the lessons he has learned along the way.
Farber has been consulting with Fortune 500 companies for over 20 years. He teaches sales strategies with practical advice to stimulate and generate new business. His approach is motivational, high energy and extremely entertaining.
His 30-day action plan includes powerful and useful ideas to impact sales immediately. "Selling is never easy, but there are proven ways you can increase your sales--and grow your business--no matter what hurdles you're facing" said Barry Farber. " Learn the secrets and techniques to help get your foot in the door and gain access to even the most difficult to reach business owner or decision maker."
Barry Farber recently engaged a packed room of business professionals as keynote speaker in Fairfield, NJ at Unique Photo with a program entitled: "Breakthrough Sales Strategies for Business and Life." The event was attended by over 100 local business leaders in the community.
Ellen J. Walker, Sr. Sales Consultant for Unique photos said: " Barry is a wonderful and engaging speaker. I look forward to implementing many of his terrific marketing ideas" and Chris Politan, Regional Sales Manager of Premier Supplies noted: "Barry did a great job of bringing the fundamentals back into the game; my sales team really enjoyed the seminar."
Barry Farber's Keynotes and Seminars focus on the art of "breaking through" to new business opportunities. What makes the programs unique is his real world hands on experience ranging from marketing inventions which he has sold out multiple times on QVC, his experiences in representing Major League Baseball players and entertainers with their products, and successes he has had in helping corporations close millions of dollars worth of new business.
He is the best-selling author of 11 books and a featured guest on many television programs including CNN, CNBC and QVC marketing innovative products. His "Diamond in the Rough" audio program is based on the best-selling book and his next book "Sales Tales" will feature short stories from some of the countries top CEO's, agents, sales people and entrepreneurs and will be available later this year.
Barry Farber is a columnist for Inc. Magazine. Read his recent article titled Customer Problems Are Your Opportunities Advising: Don't ignore your customers' headaches. Here's how you can use them to boost business.
To learn more about Barry Farber visit: http://www.barryfarber.com email: barry(at)barryfarber.com or call: 973-535-9400