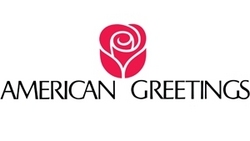 Based on a customer's lifetime value, it may be the correct decision to have a negative ROI on the initial purchase when acquiring a new customer
Columbus, OH (PRWEB) September 29, 2009
This holiday season, consumer wallets will be tighter and competition for online purchases the toughest in history. How can an online retailer do the best job of closing sales? The answer is simple: by better understanding their customers through strategic behavioral data and analysis.
ClearSaleing, a technology and thought leader in attribution management and advertising analytics, today announced the release of its Customer Behavior Module, which provides deep strategic insight into online consumer shopping and purchase behavior. ClearSaleing is able to provide this strategic insight since it tracks the complete Purchase PathTM of the consumer, including Paths that result in an actual purchase, as well as abandoned Paths. In addition, ClearSaleing is able to track the entire life cycle of customers, from their very first click through their initial purchase through all subsequent purchases.
PhotoWorks Benefits from Customer Behavior Module
One company that has leveraged ClearSaleing's powerful Customer Behavior Module is PhotoWorks, an American Greetings company. PhotoWorks identified 20 strategic questions related to their customers' behaviors and used ClearSaleing's Customer Behavior Module and rich data warehouse to help find answers to those questions.
"As the online marketing landscape becomes increasingly competitive, it's more important than ever to focus on customer behavior and advertising insights," said American Greetings Vice President of Ecommerce Marketing, Dawn Wayt. "The data that ClearSaleing provides allows us to understand the influence of our marketing efforts on customer behavior and begin to allocate spend to the channels that generate the greatest return on investment. We can determine the value of different customers over their lifetime, which helps us spend more confidently."
Holiday Game Plan
In some situations, ClearSaleing data shows that holiday periods have a significant impact on consumer behaviors relative to average order size, purchase decision latency and repeat purchase frequency. "ClearSaleing gives us the in-depth knowledge we need about how our customers' purchase behavior changes before, during, and after our busy holiday seasons. For our PhotoWorks site, this data has allowed us to determine which timeframes are best for acquiring new customers and how much we should invest to acquire them," said Wayt.
Holiday versus Non-Holiday
ClearSaleing's Customer Behavior Module also offers marketers keen insights into the buying behavior of holiday versus non-holiday shoppers. The ability to segment holiday purchases from non-holiday purchases helps marketers more effectively plan for holiday traffic and set realistic expectations for what to anticipate when the holiday season ends. The reports show both sales volume and product detail, allowing marketers to understand whether holiday sales are volume-driven, or if higher priced goods are contributing more to ROI.
Lifetime Value
Another valuable insight that ClearSaleing's Customer Behavior Module delivers is assessing the lifetime value of a customer from the first product they purchase. By understanding lifetime value, marketers can accurately set the CPA.
"Based on a customer's lifetime value, it may be the correct decision to have a negative ROI on the initial purchase when acquiring a new customer," said Randy Smith, President of ClearSaleing. "Knowledge of the lifetime value of a customer gained through ClearSaleing's Customer Behavior Module allows marketing executives to determine the appropriate investment allocation to acquire a new customer."
Wayt concurred. "As in many businesses, PhotoWorks' customer purchase behavior varies by campaign, product purchased, and seasonality. With accurate reporting on these factors, we can shift our marketing mix to maximize our return on investment."
Returning Orders (Repeat Customers)
Repeat customers are many companies' bread and butter. ClearSaleing provides a number of reports to enable online retailers to take a deeper look at customer behavior and design campaigns that will bring customers back and increase profit.
"Using ClearSaleing's technology, PhotoWorks can view campaign performance well beyond customers' initial purchases," noted Wayt. "This means that we can optimize campaigns based on ROI, return ratio, latency, seasonality, and lifetime value--all metrics that can help us manage and achieve our growth goals and secure a leadership position within the personal publishing space."
About American Greetings Corporation
For more than 100 years, American Greetings Corporation (NYSE: AM) has been a manufacturer and retailer of innovative social expression products that assist consumers in enhancing their relationships. The Company's major greeting card brands are American Greetings, Carlton Cards, Gibson, Recycled Paper Greetings and Papyrus, and other paper product offerings include DesignWare party goods, American Greetings and Plus Mark gift-wrap and boxed cards. American Greetings also has the largest collection of electronic greetings on the Web, including cards available at AmericanGreetings.com through AG Interactive, Inc. (the Company's online division). AG Interactive also offers digital photo sharing and personal publishing at PhotoWorks.com and Webshots.com and a one-stop source for online graphics and animations at Kiwee.com. In addition to its product lines, American Greetings also creates and licenses popular character brands through the American Greetings Properties group. Headquartered in Cleveland, Ohio, American Greetings generates annual revenue of approximately $1.7 billion, and its products can be found in retail outlets domestically and worldwide. For more information on the Company, visit http://corporate.americangreetings.com.
About ClearSaleing
Named "Technology Platform Search Marketers Can't Live Without" at the SES Awards, ClearSaleing's advertising portfolio management platform helps marketers identify ways to more effectively and profitably allocate ad spend across a complex mix of online advertising investments.
ClearSaleing is a thought leader in the growing scientific field of attribution management and publishes http://www.AttributionManagement.com that provides a rich repository of ClearSaleing and externally published articles, white papers and other material focused exclusively on attribution management.
ClearSaleing's unique ability to give marketers telescopic insight into their online ad investment is attracting major brand customers such as American Greetings and Nationwide Insurance. The company was founded in 2006 and is headquartered in Columbus, Ohio. For more information, please visit http://www.ClearSaleing.com
###