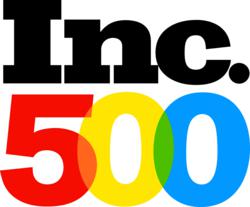 American Group has experienced a stunning 3,884% growth over the last 3 years
Gilbert, AZ (PRWEB) September 12, 2011
American Group has been able to achieve its success by offering a full range of logistics and transportation services, starting with a free freight quote and ending with the shipment being delivered to virtually any destination, domestic or foreign. The company's website, ShipAG.com, credits their focus on helping small and medium-sized businesses as the key to their success, offering international freight, truckload (TL) and less than truckload (LTL) freight shipments at affordable prices.
American Group began in 2006 in Phoenix, Arizona where it retains its home base. Among its primary services are the following:

A straightforward, customized freight quote on every load that accounts for the individual requirements of the client.
Less than truckload, or LTL freight, shipments that help small businesses ship affordably so that they can effectively compete with large businesses.
International freight shipments in which every detail from the origination point to the destination is handled professionally.
Multiple shipping options that allow clients a balance of affordable rates as well as prompt delivery to their customers across town or around the world.
Price ranges and options that help American Group clients control their shipping costs and maintain maximum profitability for their businesses.
While emphasizing affordable LTL freight shipments, also offering FTL, LCL and FCL shipments at competitive pricing and dependable delivery.
The ability to place client loads with a variety of the top carriers in the business for domestic freight and international freight.
Planning the warehousing of freight anywhere along the delivery path when needed.
"Hot shot" shipments when expedited delivery is essential to the success of their clients and their clients' customers.
As one of the fastest growing companies in the United States, American Group has demonstrated an understanding of the needs of their clients in challenging economic times. This shipping and logistic company strives to earn and maintain client accounts with every affordable freight quote, dependable delivery, and by covering all the bases such as freight bill auditing and cargo claims resolution in the rare instances it is required.
America Group clients can confidently pursue growth in new markets and with new customers when they know that a reliable logistics and transportation company is fully capable of helping them accomplish their goals. It starts with a competitive freight quote to get their goods onto the right LTL freight, FTL, LCL or FCL carrier, and effectively planning every step of the process to ensure prompt, secure delivery.
For more information or a free freight quote from America's 51st fastest growing company, American Group, visit their website at ShipAG.com or call them toll-free at 866-553-6608.
###