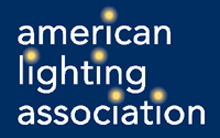 Chicago, IL (PRWEB) August 30, 2012
With only two weeks away from the Annual Conference, the American Lighting Association is still allowing last minute registries to sign up and attend. It is a conference that has continually been beneficial for businesses and manufacturers and is a valuable means of education and networking; there will be a wide range of informative seminars, enlightening speakers and social events.
The American Lighting Association is a well-known trade organization of the residential lighting industry that is headquartered in Dallas, Texas. They enlist members who work to advocate and support the sale and appropriate use of quality lighting products in the home; their members are lighting manufacturers, showrooms, independent manufacturers' representatives, designers and other industry associates. Membership is open to companies and offices in the U.S., Canada and the Caribbean.
Every part of ALA's Annual Seminar is customized for lighting showroom business owners, manufacturers' reps and manufacturers themselves; developing leadership skills, influencing the industry's leaders and promoting your newest products are just some of the benefits guests will take away from this conference.
According to americanlightingassoc.com, the ALA team has arranged a wonderful schedule for this year's conference; here are just some of the keynote speakers and seminars to expect this year:
Donald Cooper – Award-winning manufacturer, retailer and business coach will share "his insights on how to sell more, manage smarter and grow your bottom line." He will also be organizing one-on-one business coaching for guests.
Marti Barletta – The world's leading expert on marketing to women, Marti Barletta, will be imparting her knowledge on her sensible methods tailored to the interests of female customers. As indicated by their ALA Annual Conference brochure at americanlightingassoc.com, "Women control nearly 80 percent of all purchases, but before you sell to women, you need to understand their buying habits." And Barletta will be the authority on this exact topic.
Seminars Tailored to Showrooms:
-Selling a Lighting Package: How to Increase Sales and Profits
-Selling to the World's Biggest Spenders: Women
-How to Get and Keep More Customers
Seminars Tailored to Reps:
-Selling Has Nothing to Do With Selling
-Optimizing Technological Tools to Obtain Greater Sales Results
Seminars Tailored to Manufacturers:
-Avoiding Legal Pitfalls Related to Anti-Trust Issues and the Internet
-Distribution Best Practices for Lighting Manufacturers
This year's ALA Annual Conference is sure to be filled with information and opportunities to make contacts and exchange ideas as you interact with peers and professionals. The 2012 ALA Conference is sponsored by a myriad of well-known companies and manufacturers; Kichler Lighting, Holtkotter International, Progress Lighting and Fanimation are just some of the sponsors ALA is proud to have support their enlightening and informative annual symposium.
There is not much time left to register but ALA has made a point to prolong the sign up period; registration covers all conference activities and gives the attendees an option to participate in the pre-conference golf tournament that supports the ALA Education Foundation.