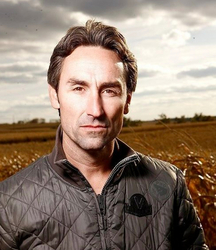 Chicago, IL (Vocus) October 28, 2010
American Pickers, which debuted this past January, is the highest rated show in the HISTORY Channel's history. The show features two pickers roaming the back roads of America, digging in old barns, attics and junkyards, in search of forgotten treasures and rusty goldmines.
Mike Wolfe, one of the show's stars, signed on with Simplified Solutions, a Chicago-based online marketing agency, to help him capitalize on his fame to develop a more comprehensive online presence.
Simplified Solutions developed a suite of online marketing solutions including a new website, e-commerce store, social media and email marketing campaigns to build customer loyalty and generate revenue.
The new Antique Archaeology website showcases video, rustic image galleries, and unique content to tell Mike's compelling story. The website is loaded with features to promote the Antique Archaeology e-commerce sites, social media platforms and loyalty marketing programs. Since the launch, the new website is averaging over 160K visitors each month. 85% of the visits are unique.
Social media is an important element of marketing the brand and all the commercial aspects of the Antique Archaeology business. Facebook and Twitter provide an invaluable database to generate both loyalty and revenue for years to come.
Since the launch in June, Simplified Solutions helped build a base of 28,000 avid fans on Facebook, plus 6000 followers on Twitter. The Social Media campaign engages fans with exclusive content including videos and behind-the-scenes images, daily updates from the road, and polls. The social sites are used to promote important causes, events and all of the Antique Archaeology e-commerce platforms. Fans provide invaluable n feedback on new products ideas before items are added to the store.
Simplified Solutions also created an email marketing program to help promote Antique Archaeology to an opt-in database of 20,000 loyal fans. Sign-up was promoted through social media and on the website. The monthly e-letter promotes e-commerce, events, causes, and online surveys all driven by original and exclusive content written by Mike.
Email marketing is an extremely effective CRM strategy to communicate and build relationships with a diverse database of contacts. It is the most efficient way to push out targeted, timely and impactful messages to your customers and consumers on a regular basis.
For more information, regarding the American Picker success story or Social media and Email Marketing, contact Bill Kamper at 312-846-7669.
###