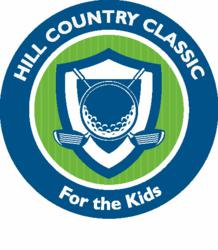 Clearwater, FL (PRWEB) April 01, 2013
AmeriLife, the nation's premier annuity, health and life insurance marketing group, is once again the Presenting Sponsor of the Hill Country Classic charity golf tournament in Austin, Texas. A multi-charity fundraising event, the Hill Country Classic distributes donations to child-focused charities nationwide.
AmeriLife participates each year in the Hill Country Classic. This year's mid-week gathering - the 10th annual - will be held April 17 & 18. The Classic has raised several million dollars over the years for charities focused on children's health.
As this year's Presenting Sponsor, AmeriLife contributed more than $30,000 to host the popular event. AmeriLife – through its partners, affiliates and vast portfolio of long-established contacts – also promotes awareness of the Hill Country Classic, resulting in growth in areas the event has not previously reached.
Continuing a tradition of the Hill Country Classic, the players will decide how to allocate the funds raised this year. The three recipients of the 2013 Hill Country Classic are the Blood Center of Central Texas, Hands 'N Hooves and Jimbo and Candi Fisher's Kidz1stFund.
This year's Classic includes the traditional golfing events, an insurance regulatory roundtable gathering led by the Event Chair (The Honorable Ralph T. Hudgens, Insurance Commissioner of the State of Georgia), and a dinner party and silent auction. While the Classic has been a yearly gathering place for insurance industry leaders from across the country, it continues to gain momentum in drawing executive leadership from other areas of business as well. For detailed information about the event, please visit the Hill Country Classic website.
The Hill Country Classic is organized through Charity Advisors, a 501(c)(3) organization that donates to various child-focused charities. This year, golfers will play at RiverPlace Country Club and Twin Creeks Country Club in Austin.
For additional information about the Hill Country Classic, please contact Eileen Philbin at info(at)hillcountryclassic(dot)org or call 773-714-7990. For information about AmeriLife, please contact Wayne Shelor, Director of Corporate Communications, at wshelor(at)amerilife(dot)com or call 727-726-0726.