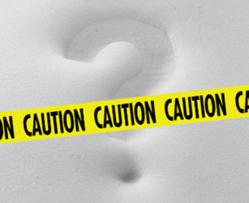 Memory foam mattresses built from natural materials are void of toxic chemicals.
Tempe, AZ (PRWEB) June 20, 2012
Amerisleep's research shows many consumers remain unfamiliar with mattress off gassing. The term "off gassing" refers to the chemical-based odor that emanates from newly purchased beds. Any potential buyer should be wary.
The Medical Dictionary defines off-gassing as the release of gaseous chemicals from a solid. Guidelines posted by the Centers for Disease Control show prolonged exposure to even common toxins proves deadly. The wrong mattress can potentially harm users every time they get under the covers.
Chemicals aren't typically associated with mattresses. In reality, most memory foam mattresses exhibit some form of off gassing due to their chemically treated materials. Toxins can incite respiratory issues and enflame current conditions over time.
Companies like Amerisleep prove the memory foam industry is evolving. More progressive construction methods adapt safer formulas to compose the bed yet many companies still cut corners. As a precaution the material used in any memory foam mattress should warrant further investigation.
The fault occasionally lies in cheap materials. Each brand develops their own formula for mattress development – even successful brands are guilty of using suspect ingredients. The perks associated with a mattress (less heat retention, denser foam, etc.), depending on the materials, are easily outweighed by their consequences.
Approach chemically treated gel-infused mattresses with caution. Sources like the Environmental News Network suggest abandoning chemically treated beds like gel-infused versions due to health risks. The use of gels is not a requirement to secure the most comfort possible with memory foam mattresses.
An enclosed bedroom can magnify the issue. Having no place to escape traps emitted gas. It's recommended consumers allow memory foam mattress to "air out", allowing time for the gas & odor to dissipate. Using approved deodorizers can further help alleviate the scent.
Not all chemicals are toxic. New mattresses usually off gas unusual scents comparable to new cars, the side effects are not detrimental. A natural mattress is void of toxic chemicals and designed to resolve the health concerns associated with memory foam.
Natural is safer. Amerisleep's Bio-Pur memory foam uses safer materials composed from natural plant parts that do not off gas and provide 9x faster heat dissipation than conventional brands. More natural ingredients can give consumers peace of mind and keep them cool.
The dangerous effects associated with off gassing are avoidable. Potential mattress buyers should always ask the manufacturer how they eliminate off gassing. It's possible to experience the superior comfort of memory foam without sacrificing safety.
Eliminate off gassing from the bedroom. Pair Bio-Pur memory foam mattress with any of our adjustable beds found at http://www.amerisleep.com/adjustable-beds.html for the ultimate sleep experience. The medically beneficial positions Amerisleep adjustable beds provide are the ideal compliment to a natural memory foam mattress.