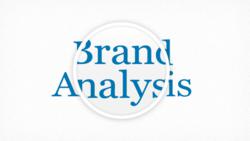 Houston, TX (PRWEB) June 20, 2013
Comparing brands is an essential part of any major purchase, and mattresses are no exception. However, knowing what to look for and undertaking the task of thorough comparison can be too time consuming for many shoppers without industry experience. Best Mattress Online, a mattress research blog, developed their latest brand analysis article series in response.
The first post in the series,"Brand Analysis: Tempurpedic vs Amerisleep Memory Foam", looks at two leading memory foam mattress brands. As specialty mattresses like memory foam continue gaining popularity, more and more consumers are seeking information since they may be less familiar than traditional spring beds. This comparison considers the leading name in the industry, Tempurpedic, and Amerisleep, a newer brand with a different approach.
Best Mattress Online considers 18 different variables in their comparisons, which draw on information and consumer reviews posted on each brands' respective websites. Factors from responsiveness to health to odors and heat are all graded, among many others. The results are provided both in table form with letter grades with accompanying text explanations for those seeking greater detail.
Overall, the plant based memory foam mattress line from Amerisleep comes out slightly ahead in the final score and in average consumer ratings. The blog gives Amerisleep an overall "A-" versus Tempurpedic's final grade of "B". Key factors differentiating the scores prove to be performance on heat and responsiveness, odors and eco-friendliness, and perceived quality versus price paid.
The brand analysis will likely be of interest to consumers considering either brand or memory foam in general, as the blog highlights several important factors to compare when shopping. The blog also offers other resources on beds and mattress selection for interested readers.
BestMattressOnline.com specializes in researching mattresses and mattress shopping to bring consumers useful and timely information. The blog format offers an accessible, mobile friendly platform for learning about brands and types of beds. Readers receive pro shopping tips, helpful guides, comparisons and more from an unbiased, fact-based perspective.