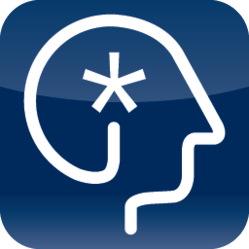 Knowledgedriven.com presents relevant information that our partners can use to improve the way they work and interact with one another.
Valley Forge, PA (PRWEB) August 01, 2012
AmerisourceBergen Corporation today announced the launch of the newly redesigned knowledgedriven.com, an educational website that provides practical content for the healthcare community. The site demonstrates AmerisourceBergen's ongoing commitment to the success of pharmaceutical manufacturers, healthcare providers and pharmacies.
Visitors to Knowledgedriven.com find unique insight on improving cost efficiency, integration of new technologies and the application of innovation in healthcare delivery. Site contributors include AmerisourceBergen's key leaders, who detail a wide array of market topics—from best practices for operating a retail pharmacy to in-practice pharmaceutical dispensing to the future of payer relationships in oncology. Contributors include President and CEO Steve Collis, Chief Marketing Officer Gina Clark, Chief Information Officer Dale Danilewitz and AmerisourceBergen Consulting Services President Peyton Howell, among many others.
"Knowledgedriven.com presents current, relevant information that our partners throughout the healthcare community can use to improve the way they work and interact with one another," says Clark. "We are excited to share the new site and hope that it spurs new thinking and collaborative discussion about how healthcare can continue to be improved globally."
The site features timely web videos, webcasts, articles, case studies, podcasts and whitepapers on a wide variety of subjects, from accountable care organizations to patient adherence to electronic medical records. Visitors can easily find content specific to their roles by selecting their industry segment, content type, content topic or subject-matter expert. For more information, please visit http://www.knowledgedriven.com.
About AmerisourceBergen
AmerisourceBergen is one of the world's largest pharmaceutical services companies serving the United States, Canada and selected global markets. Servicing both healthcare providers and pharmaceutical manufacturers in the pharmaceutical supply channel, the Company provides drug distribution and related services designed to reduce costs and improve patient outcomes. AmerisourceBergen's service solutions range from niche premium logistics and pharmaceutical packaging to reimbursement and pharmaceutical consulting services. With more than $80 billion in annual revenue, AmerisourceBergen is headquartered in Valley Forge, PA, and employs approximately 13,000 people. AmerisourceBergen is ranked #29 on the Fortune 500 list. For more information, go to http://www.amerisourcebergen.com.