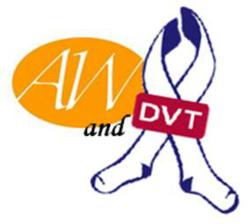 With the recent increase in awareness centered on this deadly disease, we are increasing our efforts to provide the education and the products required to aid in the recovery process
Asheboro, NC (PRWEB) April 20, 2011
Deep-Vein Thrombosis (DVT) is a condition where blood clots form, usually in the lower extremities, and may result in life-threatening complications. The American Heart Association has stated that DVT has a 6% mortality rate within only one month of diagnosis, thus preventative measures such as wearing compression stockings should be taken to decrease fatal risks. Pulmonary embolisms, where the clot breaks away from its location then travels to the lungs, are unusually common with DVT and claim more lives annually than breast cancer, vehicle fatalities, and AIDS combined.
In an effort to increase American's knowledge of this fatal disease, March was declared national DVT Awareness Month. The publicity surrounding major public figures suffering from DVT, including Lady Gaga, Dick Chaney, and Serena Williams, have help cast a spotlight on this condition. It is a painful and deadly condition that affects almost two million people according to the coalition Prevent DVT. Though a number of remedies ranging from aspirin to diuretics are used to manage this condition, one of the other preventative measures which are readily available is to wear compression stockings.
Compression stockings increase circulation in the legs by forcing blood to travel through constricted vessels and not pool in the feet. Since anyone diagnosed with DVT is at risk of developing another clot, wearing compression stockings is doctor recommended as a preventative measure. Ames Walker International is a global company that specializes in compression and diabetic hosiery. As a way of increasing the availability and affordability of this treatment to the growing number of people suffering from DVT, the AmesWalker.com website is currently discounting all Ames Walker brand items by 10% and supplying information on the condition. "With the recent increase in awareness centered on this deadly disease, we are increasing our efforts to provide the education and the products required to aid in the recovery process," states Kaki Zell, President of AmesWalker.com. The company understands the condition is painful if it remains in the DVT stage and negatively impacts one's quality of life; however, it is potentially fatal if DVT progresses into a pulmonary embolism.
AmesWalker.com hopes the affordable prices will encourage more people to adopt the treatment that will decrease the likelihood of DVT complications. Since the condition affects everyone from politicians to performers, the public should be informed of their options when it comes to DVT. Entering the code "dvtaware" provides a 10% discount on all Ames Walker branded products throughout April, and additional information on the condition can be found on the website. Ames Walker wants to use its site as a catalyst for shedding light on Deep-Vein Thrombosis and help prevent its deadly complications through affordable compression stockings.
About Ames Walker International, Inc.
Ames Walker Support Hosiery is an international company based in Asheboro, NC and founded in 1995. They have a customer base of over 250,000 people worldwide and have had an online presence for almost 15 years. Brands supplied by the site include the Ames Walker brand, Jobst, Juzo, Medi, Sigvaris, Futuro, and Venosan Brands. The company has made a name for itself as a specialist for compression and diabetic hosiery.
For more information please visit AmesWalker.com
or for customer service, call 1-877-525-7224
###