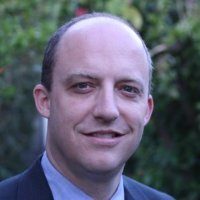 Rapid therapeutic response should come as good news for patients and payers
Fort Lauderdale, FL (PRWEB) September 02, 2015
Specifically, VOI Consulting found that the actual cost for Amgen's Blincyto® (blinatumomab) – in the news recently following a decision by the Centers for Medicare & Medicaid Services (CMS) to subsidize its use with hospitalized Medicare patients – is likely to average approximately $71,000 or roughly 40% of its headline-grabbing $178,000 price tag.
According to Todd Clark, VOI Consulting's President, "for this analysis, we dug into the details of Blincyto's pivotal clinical trial as well as Amgen's interactions with U.S. regulatory agencies including the FDA and CMS, particularly the recent negotiations with CMS over the Medicare new technology add-on payment (NTAP). We found that the primary determinant of price with this product is the amount of time a patient stays on therapy, both in terms of the number of therapeutic cycles received and the actual days of active treatment. Our analysis demonstrates that very few patients will actually be treated for the 56 days necessary to reach the $178,000 price tag announced by Amgen. Even in the clinical trial environment where payment was not an issue and patients could be treated for an extended period of time, three-quarters of patients received a shorter course of therapy than what would be necessary to reach the published price."
Blincyto's clinical trial also revealed something that its designers could not have known at the outset: 81% of patients who responded to therapy did so during the first treatment cycle. In other words, if there is going to be a therapeutic benefit, there is a very high probability that it will occur during the first cycle and a virtual certainty that it will occur during the first two cycles. Furthermore, average time on therapy in these cycles was, respectively, 21 days and 10 days; meaning that, of the roughly half of patients who complete one cycle, total time on therapy will be 21 days and, among those who complete two cycles, average time will be 31 days – in either case, these are well below the 56 days needed to reach the published price.
According to Mr. Clark, "Rapid therapeutic response should come as good news for patients and payers alike but one thing is certain: in a real-world environment, payers are going to be extremely reluctant to pay for a high-cost product past the point where it has been shown to work.
"As a final wrinkle, Blincyto's price tag is based on patients receiving one vial of the drug per day of active therapy. In practice, however, Medicare contractors recommend administration of 0.89 vials per day as both efficient and clinically appropriate. That's a relatively small difference but when a drug is this costly, it adds up quickly: if we assume, for the sake of argument, that a patient actually received the full 56 days of therapy, this factor alone would represent a savings of over $19,000."
In summary, VOI Consulting's analysis leads to the conclusion that the average Blincyto patient will be on a much shorter course of therapy than would be necessary to reach the $178,000 cost, there is strong clinical data to support fewer courses of therapy (which payers will seize on to control costs), and the number of vials consumed will be lower than the number of days on therapy.
The full analysis is available for download at VOI Consulting's website; it contains detailed findings as well as additional information on the CMS NTAP decision.
VOI Consulting has no association with Amgen or any other party regarding this issue. According to Mr. Clark, "The analysis is an offshoot an unrelated project and we simply thought the results were surprising and therefore worth sharing. Over the next few months, we plan to conduct similar analyses on other members of the high-cost category under the umbrella title, Ultra-Expensive Orphan Drugs: What do they really cost? We hope the results will provide more meaningful metrics to inform the important debate over pharmaceutical prices in the United States."
To download a copy of the Blincyto cost analysis visit:
http://voiconsulting.com/pages/amgens-blincyto-ultra-expensive-orphan-drugs-what-do-they-really-cost
About VOI Consulting
Since 1998, Value of Insight Consulting, Inc. (VOI Consulting) has worked with pharmaceutical, biopharmaceutical and industry-affiliated firms to provide clients with fact-based analysis and business intelligence to meet challenges in a highly competitive global environment. Through innovative research techniques and advanced analytical tools, VOI's services help clients maximize commercial opportunities. In addition to tailored advisory services, VOI produces several industry-leading reference publications including pharmahandbook: A Guide to the International Pharmaceutical Industry® and generichandbook: A Guide to the U.S. Generic Drug Industry™. For more information, visit: http://www.voiconsulting.com.
BLINCYTO® is a registered trademark of Amgen Inc. VOI Consulting is not connected to Amgen or any other parties in this matter.
Contact:
Shannon Torley, Media Relations
954.257.4697
shannon.torley(at)voiconsulting(dot)com
###