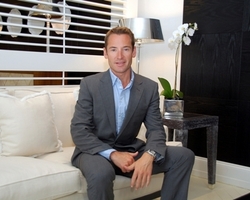 We are very excited to be able to offer these services and we already have many clients using it," explains Edward de Valle, President and CEO of the agency.
Miami, FL (PRWEB) April 20, 2011
Adding yet another item to its already teeming services for clients, AMGWagency recently formed an alliance with Trusted Translations, Inc., a global translation company and English-Spanish translation leader. With this alliance, the agency can now offer translations services in more than 200 languages, adding to its other services which include strategic media planning & buying comprehensive public relations communications, creative and interactive services. The two companies have launched a co-branded site from where AMGWAgency will be offering Trusted Translations Services to its clients:
Trusted Translations and AMGWagency have developed a unique offering that will incorporate high-quality translation and localization services coupled with in-depth marketing and PR acumen. This suite includes the translations to and from over 200 languages, over-the-phone interpretation services and multilingual Search Engine Optimization.
Additionally, AMGWagency has secured the exclusive license to operate Trusted Translations in the Dominican Republic. As Trusted Translations is the worldwide leader in English – Spanish translation, the company will enter with a strong competitive advantage over the local competition.
"In a world where expert communication is key for all businesses, securing this partnership was essential for our agency and we could not be doing it with a more qualified company. Many of our clients reach audiences around the world, so adding this was a natural addition for us. We are very excited to be able to offer these services and we already have many clients using it," explains Edward de Valle, President and CEO of the agency.
"We are extremely pleased with this partnership with AMGWagency and combining our service offerings. Edward de Valle is one of the top names in marketing and communications and his agency has withstood the test of time. As the global economy starts to expand again, we are excited to provide AMGWagency's clients with our high-quality translations and localization services facilitating access to new markets and sources of revenue," commented Richard Estevez, CEO of Trusted Translations.
About Trusted Translations
Trusted Translations, Inc. has become one of the leading authorities in translations for marketing and PR related material. Our service combines high-quality multilingual translation services and expertise in the areas of both offline and online marketing. Our commitment at Trusted Translations is to provide an end product that achieves the maximum ROI from your marketing budget and efforts. With over 10,000 translators worldwide and proven experience translating to and from over 200 languages, Trusted Translations is the choice of marketing professionals from around the globe.
About AMGWagency
Edward de Valle II established AMGWagency ten years ago and since then has strategically positioned the company to be among the world's premiere agencies by expanding its global reach and providing a service that is not only desired but essential for luxury brands, developers and hoteliers around the world. With its core services in media planning and buying, public relations, sales consulting and interactive marketing, AMGWAgency is a full-service integrated marketing and communications firm headquartered in Miami, Florida. We also have key regional offices in Lexington, Santo Domingo, Casa de Campo La Romana along with strategic alliance offices in New York City, Panama City, Dubai, Madrid and Florence.
To learn more about Trusted Translations services at AMGWagency, please contact Ruth Gonzalez at amgw (at) trustedtranslations (dot) com or call 305-856-8004 ext: 300 or visit http://amgwagency.trustedtranslations.com.
# # #