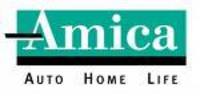 This growth was no stroke of luck. It was the result of a company-wide strategic plan that included sales initiatives, pricing and rating plans, advertising, a stronger user-friendly Web site, and the successful launch of our electronic claims file system
Lincoln, RI (Vocus) February 13, 2010
Amica Insurance experienced a strong year with "significant growth" in the sales of new policies last year, despite the turbulent economy, according to Robert A. DiMuccio, the company's chairman, president and CEO.
The company reported there were nearly 70,000 new auto, home and personal umbrella policies written in 2009 – compared to more than 37,000 new policies written in 2008.
"This growth was no stroke of luck," DiMuccio said Thursday, during the company's annual meeting at its corporate headquarters in Lincoln. "It was the result of a company-wide strategic plan that included sales initiatives, pricing and rating plans, advertising, a stronger user-friendly Web site, an improved telephone system and the successful launch of our electronic claims file system."
DiMuccio said the company also experienced "excellent investment returns and its total net income increased more than nine percent" in 2009. Amica's total net income for its property and casualty operations, including realized capital gains increased from $111.6 in 2008 to $121.7 million last year.
DiMuccio also noted that the A.M. Best Company again awarded Amica Mutual Insurance Co. its highest rating of A++, or superior. According to A.M. Best, Amica's rating reflects the company's superior capitalization, solid operating performance and strong market presence as one of the 50 largest property/casualty insurers in the country.
DiMuccio reported other highlights from 2009 , including being named a "Customer Service Champ" in BusinessWeek magazine's annual rating and being ranked first in a leading consumer magazine's homeowners insurance survey. In addition, Amica Life, Amica's wholly owned subsidiary, earned a place in "Ward's 50" group of top-performing life-health insurance companies.
DiMuccio said that Amica has continued to grow and prosper in many ways over the past year. The company opened a new National Sales Center in Henderson, NV, and opened an additional regional service center in Indianapolis. It expanded the corporate Web site, Amica.com, to include a variety of new customer service features, including the Amica Advisor interactive tool to provide coverage advice. Amica also launched several social media initiatives on Facebook , YouTube and Twitter.
The company continued its efforts as a good corporate neighbor in 2009, DiMuccio noted. "In this time of unprecedented need, Amica and its employees have increased support in the communities we serve," he said. The Amica Companies Foundation awarded nearly $1.5 million to charitable organizations and the company also awarded grants in the names of employees who volunteer in their communities. It also launched a new Amica Volunteer Day program, which gives employees the opportunity to use one paid day during the year to volunteer at a variety of non-profit organizations.
Overall, it was a successful year for the company and its employees, DiMuccio said. "Early last year, I told Amica employees that we needed two things in equal measure to survive these turbulent times: optimism and a good plan. In 2009, we proved that we have both."
Amica Mutual Insurance Company, the nation's oldest mutual insurer of automobiles, was founded in 1907. The company, with corporate headquarters in Lincoln, RI, is a national writer of automobile, homeowners, marine and personal umbrella liability insurance. Life coverage is available through Amica Life Insurance Company, a wholly owned subsidiary. Amica employs more than 3,200 people in 40 offices across the country. Visit http://www.Amica.com for more company information.
Contact:
Vince Burks
Corporate Communications Department
Amica Mutual Insurance Company
1-800-65-Amica, ext. 24563
###