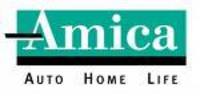 Now is the time to review your family's emergency plans and takes steps to protect your home in the event of a storm.
Lincoln, RI (Vocus) June 3, 2010
The 2010 hurricane season is officially underway. With experts predicting an "above average" hurricane season, Amica Insurance reminds people that now is the time to prepare for a storm.
"Now is the time to review your family's emergency plans and takes steps to protect your home in the event of a storm," said Theodore "Ted" Murphy, superintendent of claims for Amica Mutual Insurance Company.
The hurricane season runs from June 1 through Nov. 30, though hurricanes are generally most active in late summer and early fall.
"If the early forecasts are accurate, this year will have a much more active hurricane season than last year, which was the mildest on record since 1997," Murphy said. "That's all the more reason that people to plan in advance, to be ready if a storm comes."
Here are some things you can do now to be ready:

Prepare an emergency supply kit and stock up on non-perishable food and water.
Create an evacuation plan, including ways to let your family know you're safe after a storm.
Compile a list of emergency numbers, including family members, friends and neighbors.
Make arrangements for your pets, especially if you may have to evacuate during a storm.
Plan home improvement projects that will make your home more resistant to storm damage – and possibly reduce your home insurance premiums.
Review your insurance policy to see if you're covered for flooding or other storm-related damage.
Prepare an inventory of your belongings in case you need to file a claim.
These and other tips can be found on the Amica Storm Center http://www.amica.com/stormcenter. The Amica Storm Center is full of information to make sure you know what to do to protect your loved ones, your home and your pets during any storm. It includes dozens of tips and checklists for actions to take before, during and after a hurricane.
"The Amica Storm Center provides this information to remind you that being prepared for a hurricane is one of the most important things each of us can do," Murphy said. "National Hurricane Preparedness Week is the best time to make sure you're ready for any storm."
About Amica Mutual Insurance
Amica Mutual Insurance Company, the nation's oldest mutual insurer of automobiles, was founded in 1907. The company, with corporate headquarters in Lincoln, RI, is a national writer of automobile, homeowners, marine and personal umbrella liability insurance. Life coverage is available through Amica Life Insurance Company, a wholly owned subsidiary. Amica employs more than 3,200 people in 40 offices across the country.
CONTACT:
Vince Burks
Corporate Communications
50 Amica Way
Lincoln, RI 02865-1155
800-652-6422, ext. 24563
Twitter: Amica Insurance
Facebook: Amica Mutual Insurance Co.
###