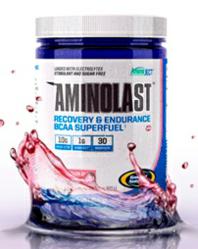 Lakewood, NJ (PRWEB) July 05, 2012
Gaspari Nutrition®, a globally distributed sports nutrition company, is proud to present 155 REASONS – THE FRANKIE EDGAR SERIES to its online fans and the mixed martial arts community. This in-depth video documentary captures the courageousness of a world class athlete as he prepares to enter the cage for yet another rematch. However, this time it's not to defend his title, but to win it back in what will be yet another epic battle. It features interviews with mixed martial arts and Brazilian Jiu Jitsu greats such as Renzo Gracie and Ricardo Almeida as well as interviews with world class coaches such as Kru Phil Nurse and Mark Henry. Throughout the series, you can also watch exclusive interviews conducted by mixed martial arts reporting veteran Mike Straka one on one with Frankie Edgar.
"As Gaspari Nutrition continues to develop our team of combat sports athletes, we recognized that New Jersey native Frankie Edgar is an ideal representative for the brand. He trains with the best coaches and he has the drive and motivation to be one of the best pound for pound fighters in the world. The Gaspari R&D team developed a customized nutrition and supplementation protocol to compliment his intense training schedule. Our team is proud to be part of Frankie's team now," said Vice President of Marketing, Joe Volgey.
Also included in the documentary are educational components giving Frankie Edgar and Gaspari Nutrition fans an in depth explanation into the likenesses and differences between wrestling and Brazilian Jiu Jitsu. It also demonstrates how intense training is outside of the cage as Frankie's strength and conditioning program is discussed. With the upcoming launches of Gaspari Nutrition's Aminolast and Glycofuse on the horizon, Edgar has been using them with great success during this training camp. He worked closely with the Gaspari R&D team to bring his nutrition and supplementation to the next level as has fellow team member Brian Stann during his recovery from a shoulder injury. This series will be distributed through Gaspari TV and Youtube, so be on the lookout for eight action and information packed episodes starting this Monday, July 9, 2012.
Monday, July 9, 2012
Episode I: 155 REASONS IN DEFEAT
Thursday July 12, 2012
Episode II: HOW IT ALL BEGAN
Monday, July 16, 2012
Episode III: HAVING A MENTOR AND BEING A MENTOR
Thursday, July 19, 2012
Episode IV: BUILDING EXPLOSIVENESS
Monday, July 23, 2012
Episode V: WRESTLING VS. BRAZILIAN JUI JITSU
Thursday, July 26, 2012
Episode VI: THE STRIKING CLINICAL
Monday, July 30, 2012
Episode VII: TEAM GASPARI
Thursday, August 2, 2012
Episode VIII: FIGHTER VS. FATHER
About Gaspari Nutrition®
Gaspari Nutrition is headquartered in Lakewood, NJ and is a rapidly expanding, healthy lifestyle sports company that develops and distributes a full line of nutritional supplements. Gaspari's propriety and award winning products address all categories of an active lifestyle including muscle building, weight loss and general fitness through a daily nutritional supplement regimen. They are one of the few companies to sponsor independent, 3rd party research on their products to prove their efficacy. Gaspari Nutrition is sold in over 85 countries and available in over 5,000 US retail outlets that include GNC, Vitamin Shoppe, Kroger and Dick's Sporting Goods as well as over 100 online stores, including Bodybuilding.com, Amazon.com and ProSource.com. For more information, please visit http://www.GaspariNutrition.com.