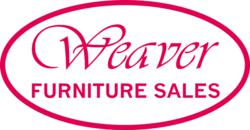 Weaver's is excited to introduce new furniture styles in 2013.
Shipshewana, Indiana (PRWEB) May 27, 2013
The greater Northern Indiana community, including Weaver Furniture Sales, an Amish Furniture specialist, have set their sights on an event filled 2013. As visitors come from around the country and around the world to experience Amish country, here are a few events to check out:
June 7-9, 2013 - Are you a Chocolate Lover? Visit Twin Mills Camping Resort from Friday, June 7 through Sunday 9, 2013. As a chocolate lover this weekend is for you! Visitors will enjoy Chocolate Candy Bar Bingo, Chocolate Slip–N-Slide (bring clothes that can get dirty), After Dark Flashlight Chocolate Hunt, M&M Mouth, Chocolate Head, Name that Candy Bar and Pancake Breakfast on Saturday! Also enjoy gospel music with The Schwartz Family.
June 26-29, 2013 - ABA named the Shipshewana Quilt Festival as one of the "Top 100 Events" to visit in North America, giving the Shipshewana area the recognition as Quilt Country. This four day festival offers many scheduled activities as well as an abundance of things to do throughout the Shipshewana community. This year's festival will feature Speaker, Libby Lehman, Quilter's Schoolhouse Workshops, Shop Hops, Quilt and Vendor Show, Quilt Garden Tours plus many other activities including the Quilting Bee and Meal with an Amish family, Meet and Greet Authors, many surrounding area activities and more.
July 4-7, 2013 - Celebrate our Nation's Independence during the Stars and Stripes Celebration, Thursday through Sunday at the Twin Mills Camping Resort! Activities include a Sparkler Party, a 4th of July Parade, Site Decorating Contest, DJ and Dance, Horseshoe Competition, Face Painting, Dodge Ball Competition, Bingo, Crafts, Flea Market, Magic Show, and Much More! The Griffith Trio will also offer a gospel music performance.
Throughout 2013, Weaver Furniture Sales is releasing new Amish furniture styles. Since their founding, Weaver's has found a niche offering customizable furniture built by local craftsmen using traditional techniques and select hardwoods. Store founder Ida Weaver notes, "Weaver's is excited to introduce new furniture styles in 2013." For more information about these and other summer events in and around Amish Country in Northern Indiana visit the backroads.org website.
About Weaver Furniture Sales:
Weaver Furniture Sales was established in 1989 in Shipshewana, Indiana, and is an Amish, family-owned furniture business that offers a full line of solid wood, Amish Furniture at affordable prices – for both residential and commercial purposes. Weaver Furniture Sales features shaker styles, traditional and mission furniture. As part of their client services, Weaver Furniture Sales provides furniture design consultation services, custom furniture options, furniture quotes, layaway options and various delivery alternatives for residences and businesses in the United States from their quiet country showroom in Shipshewana, Indiana.
LeRoy and Ida Weaver have owned and operated Weaver Furniture Sales for over twenty-three years, beginning with a 1,500 square foot showroom and expanding to over 15,000 square feet today. Previously, they owned and managed LeWana Dairy Farm where they milked cows and raised corn and hay.