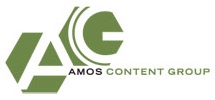 We are excited that our partner Amos Content Group opens up new possibilities with its proven ability in developing fascinating editorial content products for the digital realm..."
Los Angeles, CA (PRWEB) August 09, 2011
Amos Content Group, a full service editorial and video content company with a wide range of clients, including Fox, Loeb & Loeb, SodaHead, SPIKE and WEtv, is proud to announce a resource and creative exchange partnership with Berlin-based Saint Elmo's Entertainment, a subsidiary of the leading German advertising group Serviceplan, whose clients include BMW, GE, LG, Siemens, eBay and Swarovski. The cooperative partnership sees Amos Content Group and Saint Elmo's Entertainment jointly developing and producing branded entertainment concepts for their respective clients.
In addition to its white label service business, Amos Content Group creates proprietary video and editorial content products, which have the ability to be localized across global territories. Saint Elmo's has the ability and brand relationships to cultivate design, technology and development opportunities that will deliver Amos Content Group content to an international audience.
Through this partnership, Amos Content Group will be able to provide round-the-clock editorial services, content creation and syndication of Amos Content properties such as PopNewswire and short programming series such as Secret Weapon to service Saint Elmo's Entertainment clients to the US Market.
"We are thrilled to partner with Saint Elmo's Entertainment to help service their portfolio of clients in the U.S.," said Amos Content Group Founder and Managing Partner, Shawn Amos. "Berlin, has unmatched talent and creativity, with a strong contingent sitting in Saint Elmo's Entertainment offices. I can't wait see the fruits of our trans-Atlantic collaboration."
Tim Stickelbrucks, Managing Partner of Saint Elmo's Entertainment, points out: "Our experience in creating editorial content and innovative user interfaces for our brand clients in Germany has a huge potential for international markets. We are excited that our partner Amos Content Group opens up new possibilities with its proven ability in developing fascinating editorial content products for the digital realm for both our companies."
About Amos Content Group
Amos Content Group serves digital and traditional businesses in need of high quality video and editorial content for their websites and/or offline networks. ACG provides end-to-end services for firms and brands wishing to create, maintain, and/or augment an original content offering. ACG's clients and partners represent a broad spectrum of large market cap companies, cutting-edge new brands, and established firms, including Fox, Fox News, Spike, Sodahead, PumpTop TV, Huffington Post, Indoor Direct, K-Swiss, Loeb & Loeb. For more information, please visit AmosContentGroup.com
About Saint Elmo's
Saint Elmo's Entertainment (SEE) develops communication solutions for brands, using editorial content for interactive dialogue with the desired target group. As a specialist for rich internet applications and branded entertainment SEE offers custom built online video solutions for IPTV and Web TV for all screens, social media solutions as well as the respective editorial content. The whole portfolio of services includes content strategy development, production to interface design. SEE is working for clients such BMW, Warsteiner and MSN. SEE with offices in Munich and Berln, Germany, is part of the Saint Elmo's Group, which belongs to the Serviceplan Agency Group since beginning of 2009. http://www.saint-elmos.tv
###