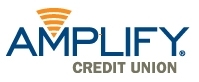 Adjustments in the commercial real estate market make this an excellent time to expand
(Vocus) May 14, 2010
Amplify Credit Union today announced that it has completed the purchase of a 58,000 square foot office building at 3600 Parmer Lane in northwest Austin. The building will serve as the future operational headquarters for Amplify, which currently has five locations in Austin and plans to open a sixth site at 607 Congress this summer.
"Adjustments in the commercial real estate market make this an excellent time to expand," says Paul Trylko, CEO and President of Amplify. "We've been looking to consolidate our operations for some time, and when the opportunity arose to purchase this building at such an advantageous price, it fit perfectly with our strategic plan and business needs. The combination of favorable market pricing and a stable roster of existing long-term building tenants at 3600 Parmer allowed us to purchase the building without a net increase in our operating costs."
Doug Rauls of The Kucera Companies represented Amplify in their purchase of the building. "The building at 3600 W Parmer was the right fit for Amplify in terms of location, size, condition and price." Rauls adds, "Forward-looking buyers like Amplify that are considering expansion in Austin have a unique opportunity right now to purchase property at attractive prices."
Amplify will begin migration of several of its departments to the new location in late April. In addition to the purchase of the building on Parmer Lane, Amplify is opening a sixth location at 607 Congress. The grand opening of the downtown location is tentatively scheduled for late summer in 2010.
AMPLIFY Federal Credit Union, with more than $530 million in assets and nearly 40,000 members, is open to anyone in Travis, Williamson, Hays, Caldwell and Bastrop counties. Its innovative programs include café-style seating and mobile Account Management Professionals(AMPs) trained to assist members with any of their banking; free-to-the-public wi-fi in all branch lobbies; and empowering its employees to make decisions which will give members simple, convenient and outstanding banking experiences. To learn more about AMPLIFY, its culture, and its products and services, visit http://www.goamplify.com.
# # #