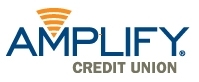 Austin, TX (Vocus) May 5, 2010
Amplify Credit Union today announced that in conjunction with Amplify Financial, it is holding a free Career Fair Friday, May 14th at its Brockton location. Several Austin-area employers and recruiters including Amplify Credit Union, Scott and White Healthcare, University Federal Credit Union, State Farm Insurance, and IT staffing company CTG will be on hand to receive resumes and applications. Local nonprofit organizations who are looking for volunteers will also be present.
Amplify Financial is also offering free classes May 11th and 12th to help those who are job-hunting sharpen their search skills. Topics include:

Creative Ways to Slay the Many Resume Monsters – Michael Kranes
Using Volunteerism to Network and Help Your Community – Chris Bailey
Marketing Yourself – Glen Burchard
Dig Your Work – Ken Kuznia
On Friday, May 14th, Dan Dillard, CFP ® with Amplify Financial, will present a session on Protecting Your Cash While Out of Work and Gary O'neal will present a session on The New Job Search.
Hundreds of people attended last year's Career Fairs sponsored by Amplify Credit Union and Amplify Financial. The Texas Council on Environmental Quality hired engineer Steve Hay on the spot. Anyone interested in registering for the career fair can visit eventbrite.com and search for "Amplify Financial".
AMPLIFY Federal Credit Union, with more than $530 million in assets and nearly 40,000 members, is open to anyone in Travis, Williamson, Hays, Caldwell and Bastrop counties. Its innovative programs include café-style seating and mobile Account Management Professionals(AMPs) trained to assist members with any of their banking; free-to-the-public wi-fi in all branch lobbies; and empowering its employees to make decisions which will give members simple, convenient and outstanding banking experiences. To learn more about AMPLIFY, its culture, and its products and services, visit goamplify.com.
Contact:
Pat McMartin, SVP Marketing
512 834 6526
###