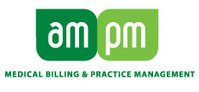 The fact that AMPM has grown so rapidly is not surprising to me. What's impressive is the way they have managed their growth so that their clients have consistently enjoyed excellent service
Austin, Texas (PRWEB) October 21, 2008 -
Austin Medical Practice Management, Inc. (AMPM), a leader in medical billing and practice management, is one of the top 10 fastest growing companies in the Austin, as recognized by the Austin Business Journal's Fast 50 awards honoring the 2008 50 fastest growing private companies in Central Texas.
AMPM's No. 9 ranking in the up-to-25 million in revenue category was announced recently at an awards ceremony. With revenue growth of 120% from 2005-2007 and expansion of its client base across 10 states, AMPM has propelled itself into the forefront of the medical billing and practice management industry.
"The fact that AMPM has grown so rapidly is not surprising to me. What's impressive is the way they have managed their growth so that their clients have consistently enjoyed excellent service," said Reuben Tovar, M.D., managing partner of Hospital Internists of Austin, the largest hospitalist group in the southwest and an AMPM client.
AMPM saw the potential to fill an industry gap by developing a complete medical billing and practice management solution. In addition to rapid claim filing and aggressive accounts receivable follow-up, AMPM's menu of services includes practice management billing software, electronic health records (EHR), and electronic charge capture. With all of these services provided under the same virtual roof, medical providers are spared the time, expense and mishaps of piecing together a billing and collections process that works.
All of AMPM's billing solutions make smart use of technology to streamline the revenue cycle management process, and the impact is noticeable. "Our collections have improved by $100,000 every two weeks, partly because of growth, partly because of better collections," said Tovar. "With AMPM, collections have been steadier, with no fluctuations, no glitches and no errors."
President and CEO Kathy Campbell attributes the company's rapid growth to its effectiveness in helping medical clients get a handle on the business side of their practice. "Few physicians are trained in business management. And they practice in a health care environment that makes staying in business a challenge. So we use our expertise to help them understand their own business and keep their practice financially healthy."
Gone are the days when a successful medical practice meant simply hanging out your shingle and expecting revenue to follow. "Physicians go into practices unprepared to deal with health care reimbursement systems that are anything but simple and straightforward. They work hard treating patients only to find that they have to work even harder to get paid for their services," said Campbell.
Insurance companies present a dizzying array of filing regulations, reimbursement rates and coverage restrictions. Few physicians have the time, the staffing or the training necessary to navigate the twists and turns of insurance company idiosyncrasies.That is why a growing number of physicians and practices reach out to medical billing services like AMPM for expertise in managing their revenue cycle and building a better bottom line.
About AMPM
For over a decade, AMPM has been working side-by-side with physicians and practices to boost their bottom lines. AMPM has grown into a multi-faceted medical billing and practice management company offering billing, coding, auditing, credentialing and contracting services for physicians nationwide. AMPM leads the industry in offering a complete mobile billing solution to physicians, taking a claim from point-of-care until it is paid, by utilizing cutting-edge mobile technology. AMPM's clients include hospitalists, management groups, and multi-specialty physician practices. Founded by President and CEO Kathy Campbell in 1997, AMPM is headquartered in Austin, Texas. For more information, visit http://www.ampm-inc.com.
###