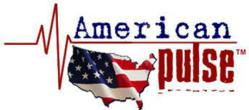 Economic Outlook Improves Quarter Over Quarter, but Majority Still Say We're in Decline
Worthington, OH (PRWEB) December 13, 2011
The state of the economy is still the number one issue influencing the upcoming election, and in light of the still gloomy economic outlook, those who are somewhat/likely to vote may opt for a change in command in 2012, according to the latest American Pulse™ Survey of 6,032 respondents. If the election were held today, 40.5% of Likely Voters would pick someone from the Republican party while fewer (37.3%) would reelect President Obama. Further, half of Likely Voters (49.2%) don't think the current president deserves reelection while a third (35.4%) do think he deserves a second term.
This desire to try something new could stem from the fact that most Likely Voters don't see improvement in the economy. Currently, only 1 in 5 (20.8%) says the economy is improving somewhat or greatly, up from 14.0% at the end of the 3rd quarter. However, more Likely Voters now say the economy is "not changing," which is far from improvement. Remember more of the same means higher than usual unemployment, mounting national debt, and rising food and clothing costs. The majority of Likely Voters (53.6%) still say the economy is declining somewhat or greatly:
"Do you think the U.S. economy is currently…?" (Likely Voters)
Q3 2011
Declining greatly: 37.5%
Declining somewhat: 34.7%
Not changing: 13.8%
Improving somewhat: 13.5%
Improving greatly: 0.5%
Q4 2011
Declining greatly: 24.4%
Declining somewhat: 29.2%
Not changing: 25.6%
Improving somewhat: 19.9%
Improving greatly: 0.9%
Source: American Pulse™ Survey, Aug-2011, Dec-2011
In addition, the majority of Likely Voters (62.3%) don't think the economy is heading in the right direction. This is a slight improvement from Q3 when 69.3% were not pleased with the direction of the economy, but still fewer than 1 in 5 (18.7% in Q4) think the U.S. is on the right track. 19.1% are neutral.
For other key findings among Likely Voters, click here.
With a struggling economy on the home front, it is no surprise that very few Likely Voters think the U.S. should loan money to Europe to help bail out countries overseas. More than 3 in 4 (78.0%) Likely Voters say the U.S. has its own debt problem to deal with while 13.8% think we should bail out Europe and help the global economy. 8.2% aren't sure.
For more insights on how Americans feel about the economy, personal finances and political issues, download the American Pulse™ Android™ Tablet App or access the online American Pulse™ InsightCenter™, recently updated with the latest survey data and access to the Likely Voters segment.
American Pulse™
The American Pulse™ Survey is collected online twice a month exclusively utilizing SSI's U.S. panel covering topics such as politics, pop culture and the economy. 6,032 respondents participated in the 1st December American Pulse conducted 12/6-12/8/2011. Margin of error is +/- 1.3%. http://www.biginsight.com
Survey Sampling International (SSI)
Bringing together Survey Sampling International and Opinionology, SSI is the premier global provider of world-leading sampling, data collection and data analytic solutions for survey research. SSI reaches respondents in 72 countries via Internet, telephone, mobile/wireless and mixed access offerings. Value-add services include questionnaire design consultation, programming and hosting, data processing and real-time reporting. SSI serves more than 2,000 clients, including the top 50 research organizations. It has 30 offices serving clients around the world.
BIGinsight™
Chrissy Wissinger
chrissy(at)biginsight(dot)com
Randi Honkonen
randi(at)biginsight(dot)com
614.846.0146
SSI
Ilene Siegalovsky
Ilene_Siegalovsky(at)surveysampling(dot)com
203-567-7230
Android™ is a trademark of Google Inc.
###