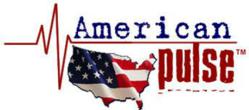 Americans Agree Preventative Healthcare Measures are "Untouchable"
Worthington, OH (PRWEB) March 21, 2012
With the healthcare debate heating up during an election year, some Americans have concerns over the level of care and the degree of coverage that could be offered. Minority groups appear more optimistic of the benefits, while Whites remain skeptical. 71.7% of Blacks somewhat or strongly agree that the Obama Administration's healthcare plan will benefit the majority of Americans, according to the latest American Pulse™ Survey. A majority of Asians (61.9%) and Hispanics (54.5%) share this opinion while Whites (36.4%) are less likely to expect benefits for all citizens. Further, minorities are more likely than Whites to say that healthcare reform will improve the quality of medical services in the U.S.
Despite the differing opinions over the benefits of the program, most Americans agree that employee benefits should not be controlled by the government. 64.1% of Adults 18+ somewhat/strongly disagree the government has the right to decide what healthcare services companies offer to employees. 68.0% of Whites support this position along with 47.6% of Hispanics, 42.8% of Asians and 40.8% of Blacks. Fewer Americans of each ethnic group believe the government has the right to mandate appropriate healthcare services for organizations.
Whether privatized or government-sponsored, certain medical amenities are necessary for all Americans. When asked which products or services were expendable ("I can live without it") and which are untouchable ("I CANNOT live without it"), power toothbrushes, contacts and vitamin supplements are health products Americans can do without. However, necessary surgeries, emergency room care, prescribed antibiotics and preventative care are "untouchable" according to the majority:
Expendable (Adults 18+)
Battery-powered or rechargeable toothbrush: 86.6%
Contact lenses: 68.9%
Daily vitamins: 61.0%
Corrective dental procedures (i.e. braces): 59.3%
Contraceptive services: 52.1%
OTC cold medicines: 51.3%
Untouchable (Adults 18+)
Surgery to repair broken bones: 88.1%
Emergency room care: 88.0%
One-time prescribed medications (i.e. antibiotics): 84.3%
Daily prescribed medications: 83.4%
Glasses: 79.9%
Manual toothbrush: 78.3%
Yearly physicals/check ups with a primary care doctor: 75.4%
Yearly eye exams: 68.7%
Yearly cancer screenings: 67.0%
Specialists (allergist, dermatologist, etc.): 64.5%
Visiting the dentist twice a year: 58.0%
Dental X-rays: 56.7%
Source: American Pulse™ Survey, MAR-12
For a full, complimentary report to see how necessary healthcare services varied by ethnicity, click here.
"Most Americans seem to agree that medical services to fix current problems and prevent future ones are untouchable," said Dianne Kremer, Senior Analyst at BIGinsight™. "Concern that preventative healthcare services could be cut will likely influence voters—they will want to be sure their medical needs are met."
Other medical services, primarily cosmetic, convenient or simply unused measures, are seen as expendable by the majority. However, Blacks and Asians say that over-the-counter cold medications are untouchable, as are contraceptive services for Blacks and Hispanics. In addition, Hispanics along with Whites appear more concerned than other groups that Catholic and religious-based hospitals and clinics might close down as a result of healthcare reform.
For more health-related insights, see our latest release: McDonald's, Taco Bell and Wendy's Customers Most Unhappy with Their Health, According to BIGinsight™ Analysis
American Pulse™
The American Pulse™ Survey is collected online twice a month covering topics such as politics, pop culture and the economy. 3,892 respondents participated in the 1st March American Pulse conducted 3/12-3/19/2012. Margin of error is +/- 1.6%. http://www.biginsight.com
reInvention LLC
reInvention LLC provides global sampling and data collection services. Driven by a passion for making it incredibly easy to survey audiences anywhere in the world, reInvention delivers high-quality responses and superior results. OneOpinion, reInvention's respondent panel, is a next generation survey taking platform that encourages survey participation through sophisticated technology, honest communications, and respectful compensation. reInvention was founded by Hugh Davis and Keith Price and is headquartered in Westport, CT. http://www.reInvention.com
BIGinsight™
Chrissy Wissinger
chrissy(at)biginsight(dot)com
Randi Honkonen
randi(at)biginsight(dot)com
614.846.0146
reInvention LLC
Jim Nikolis
jnikolis(at)reinvention(dot)com
203.635.0882
###