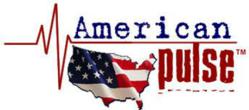 2 in 5 Would Quit Job Before Granting Social Media Access to Employer
Worthington, OH (PRWEB) April 04, 2012
The integration of social media into most aspects of people's lives has blurred the line between what information is private and what should be available for public access. While Americans publish their personal information for all their "friends" to see, the majority don't "like" that employers are asking for access to this personal information. It appears as though Americans need social mores for social media – it's not going anywhere any time soon.
The majority of Americans (57.3%) think social media is "here to stay"—nothing can replace it, according to the latest American Pulse™ Survey. 40.8% think something new will come along while only 1.9% believe society will revert back to older forms of technology. Women (59.7%) are more likely than men (54.9%) to agree that social media will be around for the long haul.
Social media isn't just sticking around at home; it has truly infiltrated the work place, and now some employers are asking current and future employees to grant them access to private social media profiles. If an employer asked for social media passwords, only 1 in 10 (10.9%) would hand them over. 2 in 5 (40.2%) would quit or withdraw their application in order to find another job:
"If an employer asked you for your social media passwords, what would you do?"
I do not use social media: 22.2%
Quit/withdraw my application and find a different job: 40.2%
Hand them over—I need a job: 10.9%
Edit my social media profiles first, then hand over the passwords: 10.5%
Delete my social media pages: 16.1%
Source: American Pulse™ Survey, MAR-12
Men are slightly more likely to edit their social media pages first (11.2%), and then comply with an employer's request for access while women are more likely to delete their pages entirely (18.4%).
For a full, complimentary report, click here.
Only 11.4% of Adults 18+ said they were comfortable showing their social media profiles with a potential employer. While the majority would prefer not to friend or follow their bosses, men (14.7%) are more willing to share their social media profiles with employers than women (8.3%).
"Men may be more willing to share social profiles at work because they are more dominant on 'professional' social media sites," said Dianne Kremer, Senior Analyst at BIGinsight™. "Our media data shows that Twitter and LinkedIn users are primarily male while personal sites like Facebook and Pinterest attract more female users."
Other Key Findings:

64.2% say they would sacrifice employment to keep their personal lives private, while 35.8% would rather keep their job.
85.5% somewhat/strongly agree that asking for such private access to social sites intrudes on the right to privacy. Further, 82.2% believe accessing someone else's social media site is unethical.
72.3% somewhat/strongly agree they have nothing to hide on websites where they share information.
88.9% think citizens should be responsible for information they share publicly online.
In this survey, respondents were also asked a series of questions about the 2012 Election. 18% of Americans say they use social media to access information about the candidates—find out more with a Special Election 2012 Preview, including which political parties are paying attention to election coverage, which media sources voters are using, and which issues will be key: click here.
American Pulse™
The American Pulse™ Survey is collected online twice a month covering topics such as politics, pop culture and the economy. 3,567 respondents participated in the 2nd March American Pulse conducted 3/26-4/2/2012. Margin of error is +/- 1.6%. http://www.biginsight.com
reInvention LLC
reInvention LLC provides global sampling and data collection services. Driven by a passion for making it incredibly easy to survey audiences anywhere in the world, reInvention delivers high-quality responses and superior results. OneOpinion, reInvention's respondent panel, is a next generation survey taking platform that encourages survey participation through sophisticated technology, honest communications, and respectful compensation. reInvention was founded by Hugh Davis and Keith Price and is headquartered in Westport, CT. http://www.reInvention.com
BIGinsight™
Chrissy Wissinger
chrissy(at)biginsight(dot)com
Randi Honkonen
randi(at)biginsight(dot)com
614.846.0146
reInvention LLC
Jim Nikolis
jnikolis(at)reinvention(dot)com
203.635.0882
###