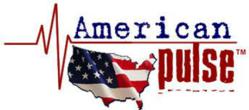 Voters Give President Low Grade for Gas Price Management
Worthington, OH (PRWEB) April 18, 2012
7 in 10 (70.0%) voters who are somewhat/very excited to cast a ballot in 2012 don't think elected officials keep their campaign promises, according to the latest American Pulse™ Survey. 20.2% aren't sure while only 1 in 10 (9.8%) say elected officials keep campaign promises most of the time or all the time. Specifically, when asked to grade the current president on his campaign promise progress, Obama's report card doesn't look too "fridge-worthy" among voters pumped to hit the polls. More Excited Voters give President Obama a below average grade on his campaign promises compared to those who would give him high marks:
Grade the President: Campaign Promises* (Excited Voters)
National Health Insurance Reform
A/B: 41.0%
D/F: 46.5%
Winning the 'right' war in Afghanistan
A/B: 34.7%
D/F: 43.8%
Create millions of jobs
A/B: 27.8%
D/F: 52.3%
Read all legislation line by line to reduce earmarks
A/B: 29.7%
D/F: 49.7%
Be most transparent president in history
A/B: 35.2%
D/F: 46.4%
Close the bipartisan divide
A/B: 20.3%
D/F: 58.4%

A = Excellent, B = Good, C = Fair, D = Poor, F = Failure
Source: American Pulse™ Survey, APR-12
For a full, complimentary report, click here.
The current president also receives a low grade for gas price management. Nearly half (46.5%) of Excited Voters would give President Obama an F for his administration's efforts to control the price at the pump. The vast majority of Excited Voters (78.9%) also say the price of gas will be somewhat or significantly more in the next 6 months.
For more information regarding how Americans are feeling the "Pain at the Pump" and how they plan to cope with the rising cost of fuel, visit the BIG Consumer Blog.
Given these grades in key economic areas, it is no surprise 48.3% of Excited Voters would cast a ballot for a Republican if the election were held today. Fewer (44.3%) would vote to keep President Obama in office while 7.4% are still uncertain.
Further, 50.1% of Excited Voters don't think President Obama deserves reelection while 44.2% think he should serve another term. 5.7% neither agree nor disagree that the President deserves to be reelected.
American Pulse™
The American Pulse™ Survey is collected online twice a month covering topics such as politics, pop culture and the economy. 3,738 respondents participated in the 1st April American Pulse conducted 4/9-4/16/2012. Margin of error is +/- 1.6%. http://www.biginsight.com
reInvention LLC
reInvention LLC provides global sampling and data collection services. Driven by a passion for making it incredibly easy to survey audiences anywhere in the world, reInvention delivers high-quality responses and superior results. OneOpinion, reInvention's respondent panel, is a next generation survey taking platform that encourages survey participation through sophisticated technology, honest communications, and respectful compensation. reInvention was founded by Hugh Davis and Keith Price and is headquartered in Westport, CT. http://www.reInvention.com
BIGinsight™
Chrissy Wissinger
chrissy(at)biginsight(dot)com
Randi Honkonen
randi(at)biginsight(dot)com
614.846.0146
reInvention LLC
Jim Nikolis
jnikolis(at)reinvention(dot)com
203.635.0882
###