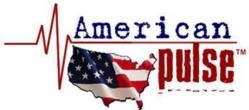 American Pulse™ Analysis Looks at What's on the Minds of Americans Who Haven't Made Up Their Minds
Worthington, OH (PRWEB) January 18, 2012
The new year is heating up with Republican hopefuls battling it out to be on the ticket in November. As right-wing Americans weigh in on their favorite candidate, Undecided Voters still have 10 months to make a decision. One in five Registered Voters is neither attached to President Obama nor someone from the Republican party, according to the January American Pulse™ Survey. This 20.6% of the voting population make up the "Undecided Union," a voter group likely to be influential in choosing the next Commander in Chief.
In fact, even though Undecided Voters haven't made up their minds, 38% don't think President Obama deserves reelection while 11.4% do. This could indicate that many members of the "Undecided Union" are waiting for just the right candidate.
Undecided Voters are more likely to be females (69.5%) compared to all Registered Voters (52.5%) and are generally younger (43.8 vs. 46.7). Fewer Undecided Voters (48.9%) are married compared to Registered Voters (57.3%), and their average income is lower ($52K vs. $62K). The "Undecided Union" has a slightly larger percentage of Midwesterners vs. all Registered Voters (29.7% vs. 26.9%) and consists of more Independents (38.1% vs. 28.1%).
Undecided Voters show considerably less confidence in the government's policies to get the economy back on track and to lower unemployment:
Confident/Very Confident Government Policy Will Lower Unemployment
Registered Voters: 20.1%
Undecided Voters: 10.5%
Confident/Very Confident Government Policy Will Get the Economy Back on Track
Registered Voters: 23.0%
Undecided Voters: 13.4%
Source: American Pulse™ Survey, Jan-2012
Further, only 16.4% of Undecided Voters say the economy is improving somewhat/greatly while 54.2% say it's in decline. However, a quarter of all Registered Voters (25.9%) have noticed improvement.
For other key findings among Undecided Voters, click here.
Although they appear to be more discontented with the shape of the economy, Undecided Voters are actually less likely to be paying attention to Election coverage (at least not yet). Just under half (49.9%) say they pay some or a lot of attention to the Election and 46.7% are following the Republican candidates. The majority of Registered Voters (72.2%) say they pay attention to Election coverage and 71.0% are following the Republican candidates.
Undecided Voters also appear more sensitive to increases in the cost of living. They are more likely than all Registered Voters to anticipate price increases for food, clothing and gasoline. 86.0% expect fuel costs to rise in the next 6 months (vs. 84% of Registered Voters) and 79.7% expect food prices to increase as well (vs. 76.2% of Registered Voters). The majority (59.3%) also believes the cost of clothing will be higher 6 months from now. 58.3% of Registered Voters agree.
While the economy and cost of living appear to be the biggest issues for Undecided Voters, half of this group (50.1%) would also like to see Congress address the issue of climate change this year. 20.1% don't think the issue needs to be addressed while 29.8% aren't sure. Fewer Registered Voters (42.8%) are concerned with climate change and nearly as many (39.5%) don't think the issue should be addressed by Congress this year. 17.8% of all Voters aren't sure.
American Pulse™
The American Pulse™ Survey is collected online twice a month covering topics such as politics, pop culture and the economy. 3,827 respondents participated in the 1st January American Pulse conducted 1/5-1/12/2012. Margin of error is +/- 1.6%. http://www.biginsight.com
BIGinsight™
Chrissy Wissinger
chrissy(at)biginsight(dot)com
Randi Honkonen
randi(at)biginsight(dot)com
614.846.0146
###