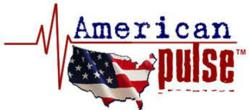 Top Voting Issue in 2012: It's the Economy, Stupid…again!
Worthington, OH (PRWEB) November 30, 2011
With 2012 around the corner, where do Voters stand? Nearly half (46.3%) don't think President Obama should run for a second term while 43.5% think he should, according to the latest American Pulse™ Survey of 6,071 respondents. Further, a majority of Voters (51.8%) don't think President Obama deserves reelection while slightly more Independents (52.5%) share this view. In fact, since we asked the question in March 2011, a majority of Independent Voters have felt the current president hasn't earned a second term. In addition, 1 in 5 Independent Voters (20.8%) think Obama should hand over the reins to Hilary Clinton instead of running for reelection.
Whether it's Obama or Clinton, Romney or Gingrich, Voters in 2012 will be looking for a candidate with solutions to some of the biggest problems facing the United States. The issues with the most impact on Election 2012 are the economy, government spending and job creation:
Top 3 Issues with Most Impact on 2012 Election
Registered Voters
Economy: 38.8%
Government Spending/Budget Cuts: 19.4%
Job Creation: 13.3%
No particular issue: 10.1%
Registered Republicans
Economy: 35.6%
Government Spending/Budget Cuts: 26.2%
Job Creation: 9.3%
No particular issue: 8.1%
Registered Democrats
Economy: 41.4%
Job Creation: 16.8%
Government Spending/Budget Cuts: 12.8%
No particular issue: 10.7%
Registered Independents
Economy: 40.8%
Government Spending/Budget Cuts: 20.4%
Job Creation: 12.8%
No particular issue: 9.9%
Source: American Pulse™ Survey, November-2011
The top three issues are the same for all parties, although Republicans and Independents place more emphasis on government spending and budget cuts while Democrats are more focused on job creation.
For the full list of voting issues, including political party segments, click here.
What else do Voters want to see in a presidential candidate? The vast majority (81.8%) say the personal character of the candidate will somewhat or greatly influence their vote. Fewer (50.8%) say political parties will be influential. Further, 92.7% of Voters would rather have a president who would go against party beliefs to do what's best for the country, rather than someone who strictly follows party lines. 96.8% of Registered Independents, 91.3% of Democrats and 90.1% of Republicans agree.
Other Key Findings Among Voters:

From inappropriate tweets to insider trading, Voters want honest government officials. Most (80.7%) believe it is unfair for lawmakers to buy stocks in companies directly affected by their legislative efforts. 84.3% of Registered Independents, 80.6% of Republicans and 78.3% of Democrats agree.
Of the 64.9% of Voters who are aware of the Super Committee in Congress, 58.9% think President Obama didn't get involved in this committee due to politics, reflecting Americans' desire for a new presidential candidate who can go past political persuasion.
64.2% of those aware of the Keystone XL pipeline project think the president should make the decision to build it. 18.7% think Obama should decide not to build it while 17.1% think the decision can wait until next year.
46.1% of Voters say Americans are lazy. Top 3 ways Americans are lazy: 79.0% think many Americans feel entitled to a good life when they should be striving for one themselves; 67.3% say Americans aren't very physically active; and 61.8% think the population focuses too much on technology instead of personal interaction.
For more insights on how Americans feel about the economy, personal finances and political issues, download the American Pulse™ Android Tablet App or access the online American Pulse™ InsightCenter™, recently updated with new survey data, including whether or not Voters think President Obama deserves reelection.
American Pulse™
The American Pulse™ Survey is collected online twice a month exclusively utilizing SSI's U.S. panel covering topics such as politics, pop culture and the economy. 6,071 respondents participated in the 2nd November American Pulse conducted 11/21-11/23/2011. Margin of error is +/- 1.3%. http://www.biginsight.com
Survey Sampling International (SSI)
Bringing together Survey Sampling International and Opinionology, SSI is the premier global provider of world-leading sampling, data collection and data analytic solutions for survey research. SSI reaches respondents in 72 countries via Internet, telephone, mobile/wireless and mixed access offerings. Value-add services include questionnaire design consultation, programming and hosting, data processing and real-time reporting. SSI serves more than 2,000 clients, including the top 50 research organizations. It has 30 offices serving clients around the world.
BIGinsight™
Chrissy Wissinger
chrissy(at)biginsight(dot)com
Randi Honkonen
randi(at)biginsight(dot)com
614.846.0146
SSI
Ilene Siegalovsky
Ilene_Siegalovsky(at)surveysampling(dot)com
203-567-7230
###