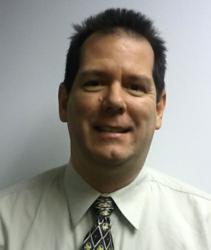 Many organizations would benefit from the systems engineering-based approach that Strategy Bridge offers...
Winchester, VA (PRWEB) July 05, 2011
Strategy Bridge International, the industry leader in strategy development and systems engineering, announces the hiring of Paul AmRhein as Vice President of Business Development. In this role, AmRhein will be responsible for expanding Strategy Bridge's government and commercial client base, both in domestic and international markets. "Many organizations would benefit from the systems engineering-based approach that Strategy Bridge utilizes in project management and strategy development," commented AmRhein.
"There are a variety of perspectives that executives, managers and project members can use when conducting a project. Strategy Bridge is unique in that we focus on complex project management utilizing Systems Engineering based methods. And because successful knowledge transfer can occur through executive coaching sessions, team workshops or through formal classroom training using our industry-tested proprietary materials, Strategy Bridge consultants can work with any size organization."
Already certified as a Project Management Institute (PMI) Project Management Professional, Mr. Amrhein is on track for completing his INCOSE Certified Systems Engineering Professional (CSEP) as well. "With three INCOSE Expert Systems Engineering Professionals, National and State Baldrige Examiners and veteran support personnel on the Strategy Bridge team, the professional skill level of the organization is unmatched. Representing such an impressive group makes my job that much easier."
Mr. AmRhein brings an extensive background in both technology and marketing, most recently serving as president of a reservations software solutions provider. He previously served as Executive Vice President for the Center for Systems Management and as Engineering Program Manager for Verisign. He earned his BE in Electrical Engineering from SUNY Maritime College and Masters degrees in Computer Science and Systems Management from Florida Institute of Technology.
ABOUT STRATEGY BRIDGE –
Strategy Bridge International (http://www.strategybridgeintl.com) enables clients to bridge the gap between strategy development and desired operating results through systems thinking, systems engineering, decision analysis, and project management. Strategy Bridge offers facilitated planning workshops and focused consulting to guide strategy and systems development, project planning, and decision-making. Strategy Bridge master instructors average over 25 years of practical on-the-job experience running complex projects and teach a full portfolio of tailored courses designed to improve organizational performance in systems engineering, project management, and leadership.
###