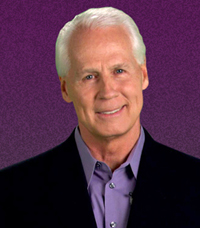 No step is too insignificant to be carefully considered on how it will impact the customer.
Denver, Co (PRWEB) October 14, 2011
Amrion, Inc. was founded in 1987 by Mark Crossen and his father and grew into an industry leading, highly respected and successful enterprise. They received numerous and impressive acknowledgements throughout their sterling history, including being named one of the "Best 200 Small Companies" in America by Forbes magazine in 1995 and 1996; rated as #12 in the "Best 100 Growth Companies" by Financial World magazine in 1997; and named one of "The Best Small Corporations" by Business Week magazine two years in a row.
After selling to Whole Foods Market in the late 90s, Crossen and Collar relinquished their roles as Amrion executives, yet maintained an avid interest in the nutraceutical industry and innovative business development — an interest that has led them both back to the marketplace and back to Amrion.
"From the outset of corporate development, we defined a key set of principals by which the company and our team members would function and never waver," says Crossen. "Key among those core values is an uncompromising commitment to quality and excellence. In everything we do, from the formulation of complex, efficacious health formulas to the customer experience on the website or telephone, we are dedicated to exceeding our customers' expectations," says Crossen.
Amrion's core value of quality extends well into arenas the customer will never see but will always benefit from. "From the depth of our scientific research applied in product development to the conscious decisions Amrion makes to be environmentally responsible," explains Collar. "No step is too insignificant to be carefully considered on how it will impact the customer."
All of Amrion's products are exceptionally unique and cannot be found anywhere else. This innovation can be seen in its initial offering of eight exclusive supplements containing the newest, cutting-edge ingredients and science applied to the formula creation, with dosage levels chosen to benefit heart, vision, joints, sleep, anxiety and stress, and energy, as well as an advanced essential fatty acid product. Visit amrion.com to learn more about these new formulas, including:

CompreCardio
AcuVision
LimberFlex
Healthy Joints Renew
Rest-Fully
B-Chillin
True NRG
OmegaMends
In addition to these eight groundbreaking products, Amrion has several other innovative nutraceuticals under development or in production at this time, as well as a full line of products launching over the next 12 months. And, in all cases, the Amrion approach to product development and customer service will continue to follow three mission-based guidelines:
Educate People About the Value of Nutraceuticals: Amrion is committed to consistently informing and thoroughly educating their customers. They achieve this by translating complex clinical studies and information into understandable, accessible health advice and solutions so the customer can make better health care decisions.
Always Deliver the Health Benefits We Promise: Use therapeutic dosages of well-studied ingredients so they can provide nutraceutical formulas that actually deliver what they promise.
Exemplary Customer Service: Provide extraordinary and memorable customer service that exceeds the customer's expectation at every turn.
"We are very excited about the new opportunities Amrion Nutraceuticals presents," says Crossen. "We have assembled a team of top professionals who are as dedicated to natural health solutions as John Collar and I are. Based on early feedback we are already receiving from customers and industry experts alike, we are confident that harnessing this power and passion for healthy living will provide amazing benefits for our customers."
About Amrion Nutraceuticals, LLC
Amrion Nutraceuticals has more than 70 years of combined supplement formulation experience. The foundation for every Amrion product starts with the exhaustive review of hundreds of scientific studies that support and prove the health benefits of each ingredient. Everything they do, from the formulation of complex, efficacious health formulas to the customer experience on the website or telephone, is dedicated to exceeding customers' expectations. As such, customers can be confident that the products they buy will perform as promised. And if a customer is not satisfied with a product for any reason, their purchase is backed by a 100% satisfaction guarantee. For more information about Amrion Nutraceuticals, LLC, including a full list of their product offerings, visit amrion.com.
###