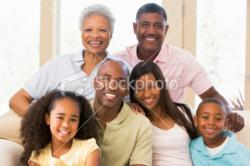 "To say OmegaMends is a superior product to other fish oils or essential fatty acids supplements is an understatement....
Denver, CO (PRWEB) November 15, 2011
When it comes to improving heart, brain, and joint health, nothing beats essential fatty acids. But research shows that basic omega-3s may not be enough. That's why Amrion Nutraceuticals is proud to announce the launch of OmegaMends™, an essential fatty acid supplement that goes above and beyond other omega-3 products.
OmegaMends contains a unique, balanced blend of omega-3 and omega-6 EFAs, as well as the lesser known omega-7 and omega-9. All four omegas come from a combination of plant and marine sources, including squid oil, which contains more DHA than the more commonly used fish oil. This potent combination is then rounded out with vitamin E, vitamin B6, and resveratrol.
"To say OmegaMends is a superior product to other fish oils or essential fatty acids supplements is an understatement," says Amrion Founder and Chairman of the Board Mark Crossen. "It is the only product currently available that contains an optimal blend of four different essential fatty acids, as well as two essential forms of vitamin B6, which help the body absorb and metabolize more omega-3s and omega-6s. Plus, the berry flavor helps prevent the common fishy aftertaste that can occur with other fish oil products. It is, simply, the best."
EFAs should be a critical part of any natural health routine. They have been shown to protect your heart, immune system, joints, and brain. In fact, supportive (but not conclusive) research shows that consumption of EPA and DHA omega-3 fatty acids may reduce the risk of coronary heart disease.
EFAs also support healthy levels of C-reactive protein, a common indicator of inflammation in the body. Additionally, EFAs promote hair growth, healthy skin, and overall great health and peak performance. Specifically, science shows that the DHA and EPA found in essential fatty acids help women maintain their health throughout pregnancy and also help the unborn baby's brain, nervous system, and vision develop properly. DHA, in particular, is so powerful it is often added to baby formula due to its valuable health benefits for babies.
Although Amrion has just launched OmegaMends, the customer feedback is already pouring in. "I didn't even know there were four types of essential fatty acids," says Kimberly from Washington, DC. "I love knowing that I am getting all four omegas, as well as the B vitamins my body needs to properly use the fatty acids. And they threw in a potent antioxidant like resveratrol too? Are you kidding me!"
Learn more about OmegaMends by visiting the Amrion Web site.
About Amrion Nutraceuticals, LLC
Amrion Nutraceuticals has more than 70 years of combined supplement formulation experience. The foundation for every Amrion product starts with the exhaustive review of hundreds of scientific studies that support and prove the health benefits of each ingredient. Everything they do, from the formulation of complex, efficacious health formulas to the customer experience on the website or telephone, is dedicated to exceeding customers' expectations. As such, customers can be confident that the products they buy will perform as promised. And if a customer is not satisfied with a product for any reason, their purchase is backed by a one-year, 100% satisfaction guarantee. For more information about Amrion Nutraceuticals, LLC, including a full list of their product offerings, visit amrion.com.
###